RADKEY – Feed My Brain
aaamusic | On 28, Feb 2014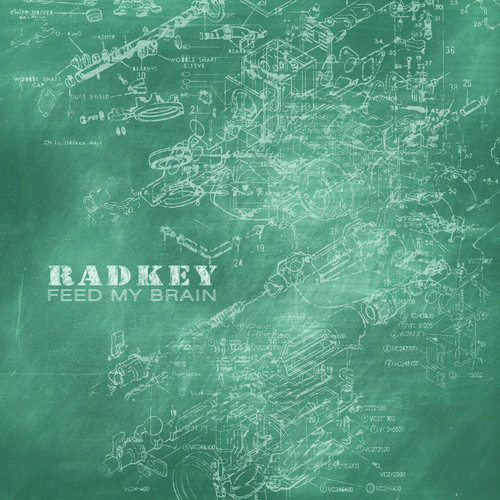 Is your brain hungry for some new music? Feed it with the latest single from the teenaged brothers Radkey, 'Feed My Brain'. The punk-rock trio from Missouri, aged between 15 and 19, will release their new single on 3rd of March, coinciding with their UK tour.
'Feed My Brain' sounds distinctly harder compared to their two previous EPs, Cat & Mouse and Devil Fruit. The Radkey brothers said: "We have never made a pretty slow tempo rock so hard before". And indeed the track was mixed by Ross Orton, who has collaborated with the Arctic Monkeys on their latest album, and it's now available as a free download.
Radkey also said that their influences are too many to be named. Their style is indeed a bit confused by a mix of different inspirations: some punk-rock from Misfits, a huge punk-emo sounding similar to bands such as 30 Seconds To Mars and Tokyo Hotel, a grunge attitude but also something reminiscent of the '80s mixed with the suaveness of voice that recalls goth music.
Radkey are made up of Dee Radke (guitar/vocals), Isaiah Radke (bass/vocals) and Solomon Radke (drums). If you are curious about them book a ticket for one of their tour dates, but not the first one in London because it's already sold out.
Camilla Pascucci