CLOUD NOTHINGS – I'm Not Part of Me
aaamusic | On 07, Mar 2014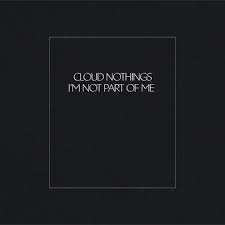 Fuelled by raspy vocals and catchy guitar hooks, the latest release 'I'm not Part of Me' from Cloud Nothings' upcoming album Here and Nowhere Else is overloaded with angst and punk aggression that prevails over the catchy chorus and poppy vocal melodies which drive this track forward. The natural dissonance of singer Dylan Baldi's voice distorts the melody lines to perfection and echoes the song's message "I'm not you, you're a part of me", with definitive punk enthusiasm.
The song is built on catchy guitar riffs and drum patterns that reflect punk rock icons like The Ramones and The Stooges and a bass line that is reminiscent of The Cure. The song has a liveliness and an overall joyous and positive vibe with encouraging lyrics as the Baldi expresses his thriving independence "I'm learning how to be here and nowhere and nowhere else, I focus on what I can do myself". The song in many ways is expresses a sense of growth and development as the lyrics state "It's over now this way I was before, but I can't recall how I was those days anymore".
'I'm Not Part Of Me' is an enigmatic release from alternative rockers Cloud Nothings. It offers everything a punk rock track should, with an anthemic sing-a-long chorus, prevailing guitar and drum lines, raspy vocals and angst fuelled lyrics. It brings to life characteristics of early punk bands, as well as the alternative music of the 90s but offers a modern twist.
Shane O'Neill