THE FIERCE AND THE DEAD – Spooky Action
aaamusic | On 10, Mar 2014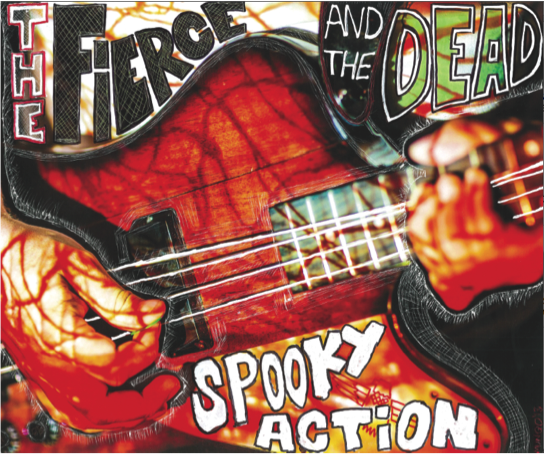 The Fierce and the Dead are a four-piece band from London that initially started as a solo project of one of its musicians. Last year the band released a vibrant prog-rock album called Spooky Action. They released it via Bad Elephant Music is their second full-length album. Although it's a wholly instrumental release it has a certain power that keeps the listener attached to its tough rhythms and great tunes. Spooky Action covers quite a wide range of ambient to noise while clinging on to an ongoing drive core.
The opening track 'Part 4' starts with a catchy rhythm then receives a sufficient dose of electric guitar noises that follow the sound until the end. 'Ark' is based on a clean, funky guitar messing with rougher guitar passages. Another tough piece, 'I Like It, I'm Into It', at its loudest moments could be a manifesto Hard Rock Café or a bikers meeting. A purely ambient track on Spooky Action – proving that the band are capable to come with this genre as well – is 'Intermission 3'. 'And The Bandit' reminds me of a sci-fi action soundtrack (perhaps a movie about some cosmic bandits is meant?). 'Entropy' is a curious energetic piece where guitars are supported by orchestral cellos by Sarah Gill (Madam). The other contributor worth mentioning is Terry Edwards on brass who previously worked with Nick Cave, Tindersticks, PJ Harvey.
The track that gave the name to the whole album – 'Spooky Action' – represents a 'trademark' sound. which The Fierce and the Dead created – with all that sonic gems successfully implemented to the sonic canvas from different genres.
Agnessa Yermakova