CAROUSELS AND LIMOUSIONES – Carousels and Limousines
aaamusic | On 11, Mar 2014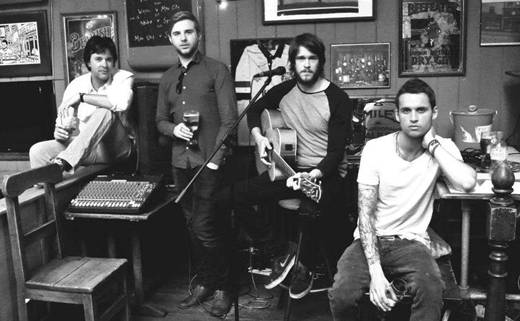 'Carousels and Limousines' is the latest single released by a band with the same name, who are known as an American rock band but originated from the United Kingdom. This year they're launching some valuable pieces in the market and have great potential to succeed.
With acoustic touches, this band has many origins in other American bands. Despite being a very commercial genre, this track features the start of a very unusual direction, propelled by the hoarse voice of the singer, Sam Gotley.
With this vocal and mostly accompanied by acoustic guitar, the clip of this single (below) is very cold and dark, in a certain way, since the only way to break free is to – like their feelings wants – explode.
Certainly based on the stylings of this single, the full record Home to Andy's will be in a really good place for the market and is ideal for an "acid trip" during the night. A voice with rock/soul and varied instruments used, which will undoubtedly make for one of the better albums this year.
Joana Carvalho