SAVAGE NOMADS – PORNO
aaamusic | On 19, Mar 2014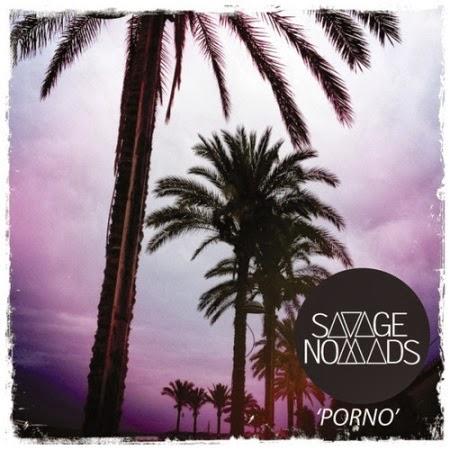 Despite the obvious fire hazard of playing with sparklers inside, Savage Nomads are clearly at the forefront of the latest indie wave. Managing to capture that illusive essence of cool without nary so much as a hint of the arrogance that has been, and will be, the ruin of their peers, 'PORNO' should be one of this year's biggest indie hits.
Due for release next month, and featuring a boss remix from The Noisettes, 'PORNO' makes no attempt to mask itself in mystery; the infusion of funky guitars with vocals that have been transported straight from the heart of the 80s results in a sound similar to what I imagine talking owls in a time vortex would muster. Actually, that's probably a bit too left-field. Just. Savage Nomads are a band clearly well in tune with their musical heritage and pull no punches at a crucial time now whilst they sit in this uncomfortable make or break position.
I'm sure that getting five band members and their piles of gear into a London flat was a grueling task but one well worth undertaking as it provides the basis for a rough and ready video which gives the band the vibe of scrappy underdogs with a point to prove. With some top-notch lyrics added into the mix, these boys are ready to hit the road and, with any luck, hit the big time.
Conveniently enough, I should be at the official Savage Nomads single launch tonight (March 19th) at The Garage in support of The Roscoes, who are also well worth endless hours of listening.
Now to call the fire department, we can't have people running amok with sparklers now can we?
Ciaran Steward