WATER LIARS – Water Liars
aaamusic | On 01, Apr 2014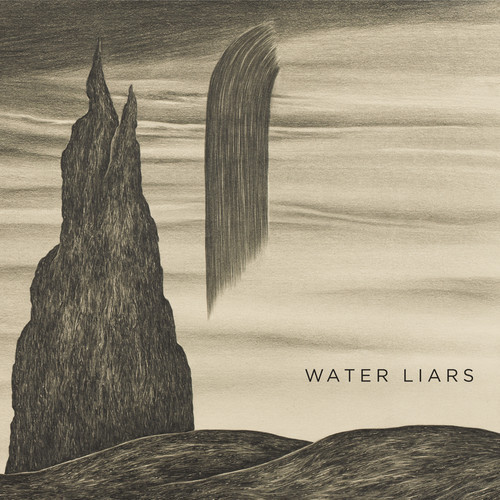 Mississippi born and bred Water Liars have been touring their native US for the past two years in support of a string of album releases. Their debut record Phantom Limb helped kick start a gentle hum of interest, lasting up to their sophomore record Wyoming, released in March 2013 on the prestigious Fat Possum label. The band's journey has led them to the launch of their self-titled third album, backed up with a full US tour and support slots for fellow US rockers Drive-by Truckers scheduled for June.
Water Liars jerks into life with opening tracks 'Cannibal' and 'War Paint'; the later offering up an insight into the band's signature sound, earnest Southern grass-roots rock. 'Cannibal' swerves towards a heavier direction with fuzzed-out riffs dissecting front-man Justin Kinkel-Schuster saturated deep-south vocal style, somewhere in-between Caleb Followill and Band of Horses' Ben Bridwell. Lead track 'I Want Blood' delivers another dose of alt-country with the trio not afraid to let their influences shine through and add to a markedly 'American' sound; perhaps an obstacle in the band's international ambitions but tailor made for a more traditional US audience.
'Swannanoa' allows the record a moment of relaxation and reflection with some honest as you like lyrics telling the tale of a lost love amidst a down tempo acoustic backdrop. Maintaining the easy-listening aesthetic further, 'Let It Breathe' shows off the groups vocal capabilities, while 'Tolling Bells' brings proceedings back towards the grandiose sound previously dialled in. Despite displaying a lack of originality, the trio of tracks opens up doors for the band in terms of the hugely popular country scene that remains an ever present force in the US Billboard charts along with its stars featuring predominantly in Forbes' rich lists, proving that tried a tested methods of song-writing and overall style can still be as relevant as ever in the current musical climate.
'Ray Charles Dream' presents itself as an album highlight with Water Liars showing fans and critics what they do best; distorted, disorderly and topped off with yet another masterful vocal delivery displaying the diverse scope of the band talents. 'Vespers' and 'Pulp' ride the roller-coasters the album has endured, ups and downs in style with some classic Black Keys vibes keeping 'Pulp' rolling along while 'Vespers' harks back to the grass-roots southern blues, in turn helping to add some elements of variety to the record.
Closing the album, Water Liars save the best till last with 'Last Escape' assembling layer after layer of instrumentation, building to a furious culmination. Curious finishing track 'Turn Me On' leaves the record wanting, with a conflict of interest between the album's more sprightful tracks and the more orthodox country angle. Clearly Water Liars attempt to split their sound straight down the middle, perhaps in an effort to broaden their appeal. Undoubtedly a record of extreme quality, however underpinned with an air of confusion in terms of overall direction.
Andrew Major