BURY TOMORROW – Man On Fire
aaamusic | On 04, Apr 2014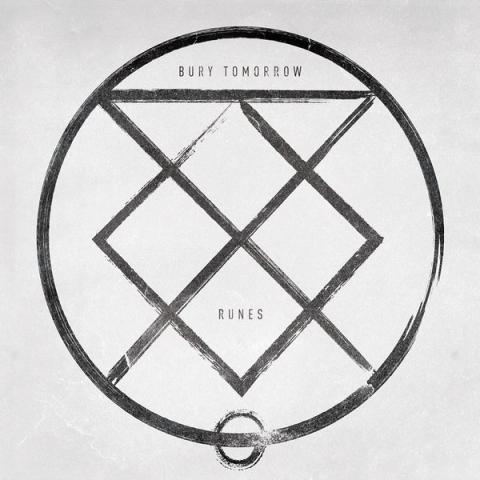 Bury Tomorrow are a five piece metal core band from the South East of England and formed in 2006. The band are back this year with new album Runes, which is their third studio album to date. The album's predecessor, Union of Crowns, was an interesting step away from the sounds within their first album Portraits, and Runes is set to the same. The new album is set release in late May.
The Lead single from Bury Tomorrow's new album is 'Man on Fire', which is currently already receiving numerous airtime plays from popular rock shows, as well as video plays on the music channels. The song contains a nice, new progressive sound from Bury Tomorrow, and one which will be excellent at the many festivals they are billed for this summer.
'Man on Fire' starts with killer guitar chords, which then have the full assault of Dani Winter-Bates' venomous vocals, and pounding drums being pelted by Adam Jackson. However, the chorus is filled with co-vocalist Jason Cameron lyrics, which are a perfect match for the growling and hammering.
'Man on Fire' is an excellent metal song full of powerful lyrics. The song has high-powered riffs, electrifying chords lashing out, as well as the interlinking vocals, which create a chaotic medley and a sound which builds up its energy perfectly throughout.
Sam Panasuik
)