DEF LEPPARD – Slang Deluxe Edition
aaamusic | On 09, Apr 2014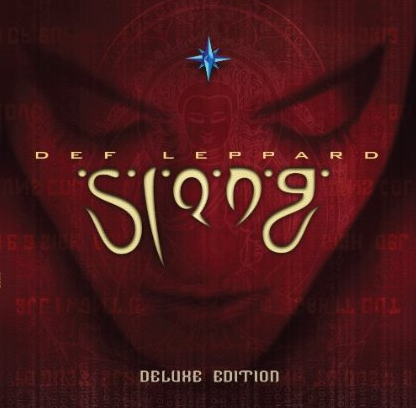 There are some bands that don't need any introduction. Def Leppard is one of them. Their name gets our minds straight into the New Wave of British Heavy/Glam Metal of the '80s, when the hair was long and the guitars were emphasised. Songs such as 'Pour Some Sugar On Me' and 'Let's Get Rocked' are unforgettable hits and Pyromania and Hysteria are in the Rolling Stone's list of 500 Greatest Albums Of All Times.
In February, Def Leppard released a deluxe edition of their 1996 Slang. The album (their sixth one) was not a big success in terms of sales at that time, but it means a lot to the band as it came after a very successful period and it was a sort of turning point. It is indeed an experimental album, different from what they used to do, a drastic move from their rock style. It introduces an atypical exotic sounding – in 'Truth?' and 'Turn To Dust' they make use of new instruments such as sarangi – and dark introspective lyrics.
Slang Deluxe Edition contains all the 11 tracks from the original album, some alternative versions and some additional new songs that Rick Savage, Joe Elliott and their mates have never officially released before. Far from being a pearl in Def Leppard's career, Slang contains some tracks – like the one giving the name to the album – where it's still possible to feel the 'long live rock' spirit of the band.
Camilla Pascucci