THE WHITE BICYCLES – The White Bicycles EP
aaamusic | On 20, May 2014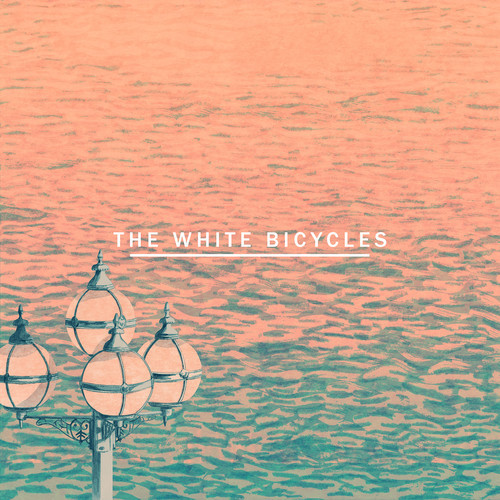 The White Bicycles' self-titled EP is awash of minimal and chilled out electronica, which forms the basis of this five track record. This comes as no surprise once you scrutinise the Falmouth-based trio's (Matthew Howes, Ryan Nolan and Jack Curnow) musical influences such as The xx, Bon Iver and Frank Ocean just to name a few, which is heavily evident on opening track 'Easier', which features lo-fi reverberating guitars layered with synths and that distinct drum clap, which highlights Matthew Howes' blunt and warm vocals.
Stand out tracks include 'Frayed Ends', which is filled with wavering electronic bleeps and features a unique abstract drum sequence, and 'Dust', which the band are currently offering as a free download via their SoundCloud (stream below). The guitar led song starts off slow, but then unexpectedly flows into upbeat electronic soca rhythms and beats, the lyrics a realm of self-analysation, "Of course I'm scared were all scared of failing". 'Witness', the last song on the EP, radiates a bright tone and positivity lyrically, which is juxtaposed against an ominous cloud of guitars and placid drums, "Moving on you are not alone", which is sung in unison. Not earth-shatteringly ground breaking; the EP is, however, a well formed piece of work that allows The White Bicycles to be a definitive voice for the struggling youth in love and life.
The White Bicycles EP is out now.
Lois Browne