DUSTIN TEBBUTT – Bones
aaamusic | On 31, May 2014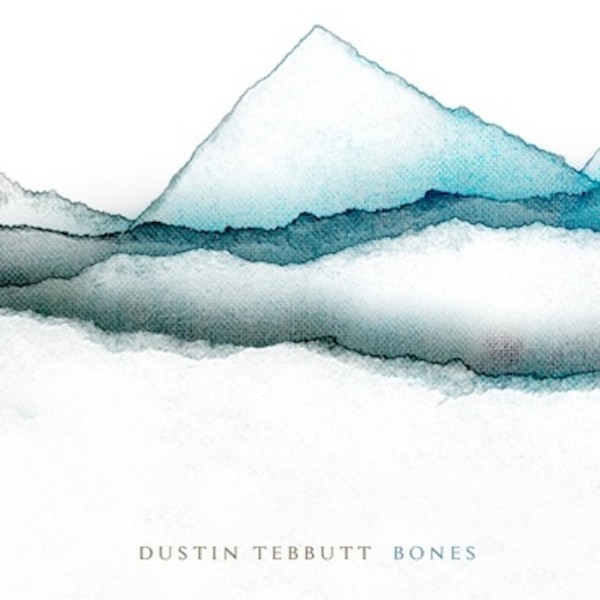 Upon listening to Dustin Tebbutt's follow-up EP, Bones, I realised it is very easy to enter a thoughtful state of reflection. Throughout the EP, his sonorous textures combined with a contrast between distinctive uplifting rhythmic guitar and percussive accompaniments or soaring pad effects allow you, as a listener, to create your own response to his hypnotic soundscape.
The EP opens with the title track, 'Bones', with its simple underlying guitar support for his smooth falsetto vocals – a unique trait to the overall sound. The track establishes the delicate delivery of Tebbutt's lyrical ideas, which are communicated in an unassuming way. 'Let Timber Hold' continues the same sense of space that he achieves through his soft textures and extended vocal notes. With this, the pauses between phrases are just as important in attaining the contrast when the more percussive accompaniment begin, introducing a sense of direction. Alternating between the two timbres, the rippling pad effects project an added depth and absorbing energy.
There is a seamless flow of progression with 'The Breach' (a remix by Oliver Tank). Whilst the track is obviously rooted in the evocative and fresh sound world of Dustin's compositions, on offer is a subtle advancement towards electronic beats and a resonating piano accompaniment, finely presenting a reverberating atmosphere and soaring guitar effects. The EP concludes with 'Honest Hands', a tranquil closure which seems to bring the EP full circle as it affirms the peaceful state with his beautiful finger-picking and echoing backdrops. You are left content, comforted and rested.  'Bones' continues his reflective and honest sound, previously heard on his debut EP The Breach, but seems even more sonorous and relaxed in style.
An exciting Australian tour is next on the agenda (May) for Dustin Tebbutt and his band, as well as an appearance at Splendour In the Glass Festival. This is a piece of work that deserves recognition and is perfect to listen to whilst closing your eyes and letting your imagination take you someplace else.
Madelene Sutton