NATACHA ATLAS & SAMY BISHAI – Les Nuits
aaamusic | On 06, Jun 2014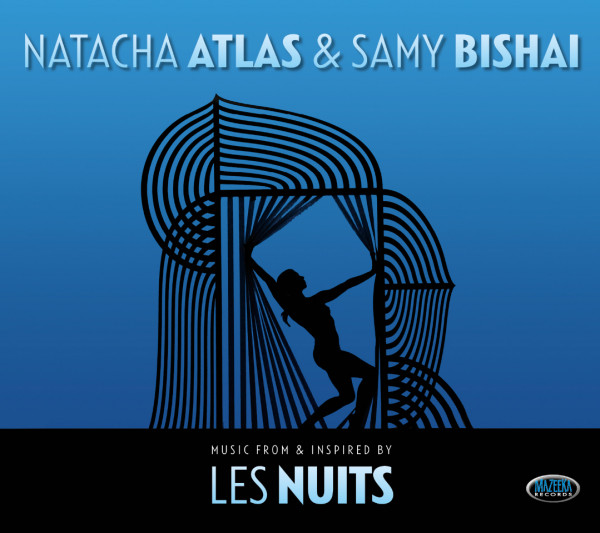 Natacha Atlas, acclaimed Anglo Egyptian vocalist, is recognised for her inventive fusion of Middle Eastern and Western music. She's now returned to electronica and merges it with jazz, film scores, acoustic, Arabic folklore and contemporary classical.
Her album Les Nuits, released on 28th October, 2013, is a remarkable collaboration with internationally known artist Samy Bishai, Egyptian pianist, violinist and programmer.
This 90 minute piece was commissioned for the French contemporary dance choreographer Angelin Preljocaj and then performed by eighteen dancers from the respected Ballet Preljocaj. It's based on the classic literary tales called The Thousand and One Nights. Erotic and mysterious 'Camel Driver', takes you on an intriguing, beautiful musical journey whilst their version of James Brown's 'It's A Man's World' keenly observes the relationship between the sexes.
Natacha's moody vocals weave themselves into these stunning and sensual songs. Their music has vitality, but also a sense of unsettling menace. They've found an innovative and atmospheric way to tell old tales, recreating the sounds of the ancient Orient.
Anthony Weightman