THE HAZEY JANES – Language Of Faint Theory
aaamusic | On 11, Jun 2014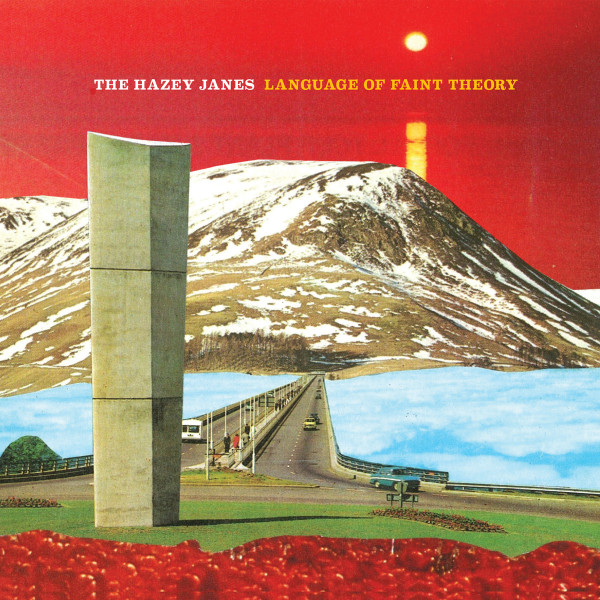 Indie band The Hazey Janes, from Dundee in Scotland, merge rock, country and psychedelia with folk harmonies. They're reminiscent of The Byrds, The Beatles and REM.
Their fourth album, Language Of Faint Theory, released on 2nd June, 2014 on Armellodie Records, contains songs about people and places and past happenings in their home town. It was recorded at El Puerto De Santa Maria in Spain, produced by Paco Loco and mixed by John Agnello.
The melancholic opener 'Iwan' is followed by 'The Fathom Line' where ecstatic vocals tell about tragedy and triumph in historic stories about Dundee. 'All Is Forgotten' and 'In Shadows Under Trees' are both warm and reflective, whilst 'If Ever There Is A Gladness' has a lively, driving rhythm and 'Telescoping' gives a catchy melody towards the end of the album.
This classic sounding album is contained in a gate fold sleeve decorated by collage art put together from the vintage guidebooks of their home city. The Hazey Janes have an individual style inspired by music of the past. Despite their nostalgic glances, they do succeed in creating fresh, mellow and original songs of their own.
Anthony Weightman