MESHELL NDEGEOCELLO – Comet, Come to Me
aaamusic | On 25, Jun 2014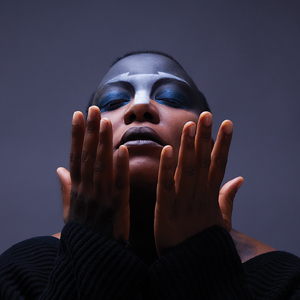 She was one of the musical images of the '90s. Her smooth and refined artistry allowed her to become one of the higher quality embodiments of that decade, but also kept alive her artistic flame during the 2000s. Today, Meshell Ndegeocello is less popular than 10-15 years ago – she has less visibility and her name doesn't stand at the top of the charts for weeks like before.
At the beginning of the 2000s, she has decided to change route: to forsake the charts and to dedicate her music to a more refined style – more jazzy and introspective. In any case, after more than 20 years, she still remains a prolific musician, who has recently released her 11th album. Comet, Come to Me is a reflection of her career: an elusive and indefinable work, which mirrors all the periods and the influences that the German-born artist has gone through during her artistic life.
The album carries on the path started off by Weather and Devil's Halo, her last records. What makes this different is its eclecticism. Less intimate than its predecessors, Comet, Come to Me benefits from a vast assortment of genres and inspirations. If it is soul music which still rules the roost, to go along with it, there is now a plethora of references and contaminations. The album is characterised by a groovy melting pot of influences, stylistically well-finished and flawless – it is impossible not to notice the almost obsessive care behind every single arrangement.
Comet, Come to Me, a title chosen because "the words use the same five letters", debuts with a tribute to Whodini, the historic '80s hip hop group. Their 'Friends' song, produced in 1984, is revisited by Meshell, decorated with effects and embellished. It is considerably darkened, becoming an apocalyptic version of the original, but even so it's able to keep its meaning, also updating it to the "malleability of our present". From the second chapter, the soft and delicate 'Tom', it is possible to figure out what the artist alluded to when she said "Comet, Come To Me was a little labor but a lot of love". 'Tom' is indeed a mellow ballad enriched by an RnB scent. The delicate, almost ethereal nature of the composition is also the album's most peculiar characteristic.
The atmospheric nature keeps revealing itself in many episodes like the troubled 'Good Day, Bad', or in the acoustic 'Shopping for Jazz', or again in the lyrical and incisive 'American Rhapsody'. But the placid and good-tempered sounds also prevail in the more reggae and dub-oriented songs present. The title track and 'Forget Me' are clear examples of this upbeat parallel nature; 'Modern Time' is no exception.
If the music, in its refined versatility, doesn't deal a decisive thrust, it is different for the lyrics. Comet, Come To Me is a deep reflection over thorny subjects: Meshell targets her analysis on human relationships, especially tormented ones. She reflects over the sense of loss and death. She also talks about the relationship with the inner being – about mental health, and self-hating behaviour. Not sparing delicate but universal issues like religion, politics and the ruling hypocrisy. These are all features which make Comet, Come To Me a mature opera.
The album, despite its musical variegation, sounds like a whole – a one-off artwork which only an admirable artist like Meshell Ndegeocello could have written.
Marco Canepari