MOULETTES – Lady Vengeance
aaamusic | On 12, Jul 2014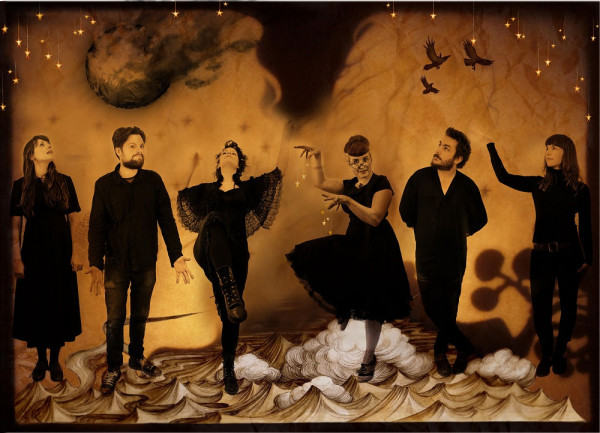 The third album of Moulettes – Constellations was released earlier this month via Navigator Records. This LP shows that among the decadent and self-repeating music of today there is a place for unique and fresh sound. The highlight of this album is the track named 'Lady Vengeance' for which Moulettes presented a fascinating animated black-and-white video.
Moulettes are a band which denies borders between the music genres…or simply don't see them at all. This basic feature makes 'Lady Vengeance' so attractive since it helps to combine, within a single track, such different influences as acid-jazz, classics, pop-rock and alternative. The vibrancy of the track is supported by distorted brass and ethereal noises, until the moment classic strings along with sharp percussion interfere and 'Lady Vengeance' takes another direction towards something unpredictable. While female lead vocals stay melodic and gentle the cello gets more and more aggressive by the end of the track.
Moulettes can seem way too sophisticated but they are one of the few bands who feel the aesthetics behind complicated music and are skillful enough to make it sound alive and appealing.
Agnessa Yermakova