Glassbullet – Live @ O2 Academy Birmingham
aaamusic | On 21, Jul 2014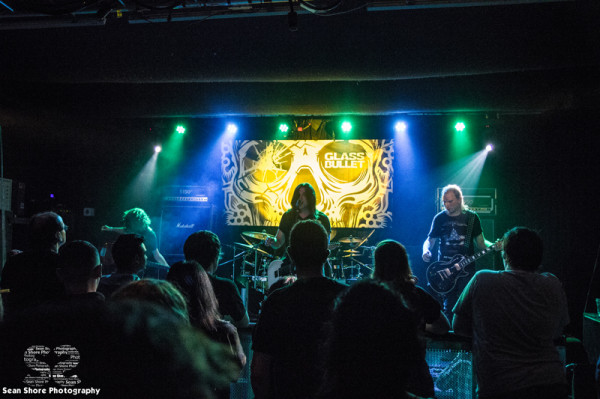 Saturday 19th July, Birmingham
Glassbullet, the hard rock four-piece band from the Midlands, take their inspiration from the likes of Black Stone Cherry and Black Label Society, using it to create their own unique sound. Since there first EP release back in 2012, they have come on leaps and bounds to this point, their second EP release Black Eyes. Tonight, they headline Birmingham's O2 Academy.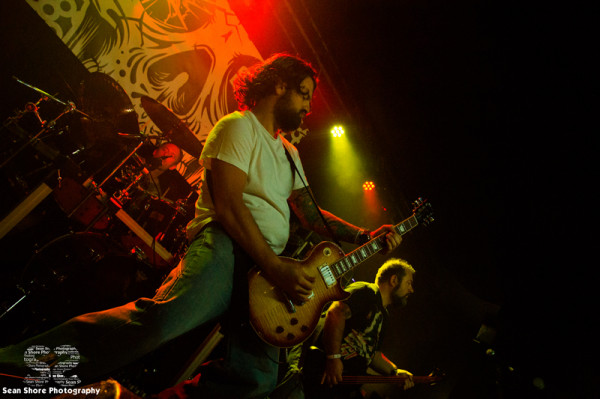 My Great Affliction are a three-piece heavy rock band and as soon as they start playing we are thrown back to a time when Metallica and Led Zeppelin graced every stage, with extended guitar solos that were extremely well played and mixed perfectly with Daz on the bass; lead vocalist Ste's gritty voice worked perfectly, completing the overall sound they were trying to accomplish. To make their night even better they played Motorhead's 'Ace of Spades', which isn't an easy song to master at the best of times, yet still they made it their own and finished off their set nicely.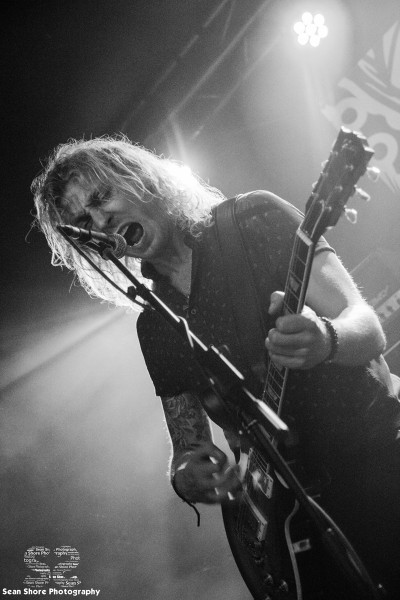 Despite only having been together since February this year, The Bad Flowers have had quite a bit of success travelling the country. From the first song we are in solo heaven, with Tom Leighton throwing out all the stops to wow the crowd with his immense skills on the strings and it doesn't stop there with Dale's energetic performance on the bass providing the energy that everyone thrives on. Of course, with this performance being so energetic, drummer Karl lifts it up further with hands flying about all over the place and plenty of drum stick spinning, yet not a single beat is missed.
Next up are Piston, another band that can throw out immense solos, but this time lead singer Steve has the focus of the room and rightly so, with his ability to project his voice throughout the room. Even so, I cannot take away from the skill that guitarist Jack Edwards possesses and shows throughout the whole set, although the bass seemed to be overpowered and could only be heard during quiets moment in the tracks, of which there were few.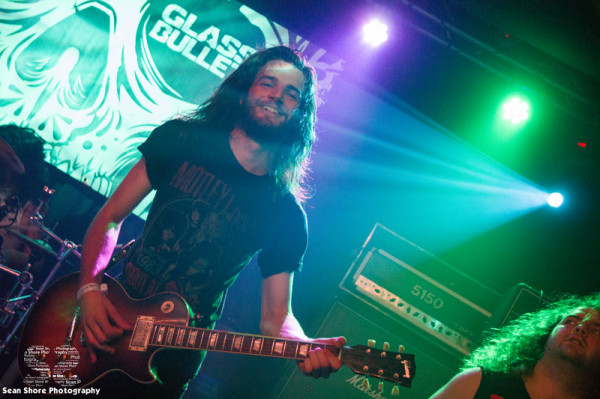 With the crowd knowing most of their songs and singing the words back as loud as they could, Piston finish the night off, playing a cover of 'Rolling On A River' by Creedence Clearwater Revival. T this was definitely a crowd-pleaser with everyone young and old shouting the words back as if their lives depended on it and even a few in the crowd pulling out a few dance moves to go with it.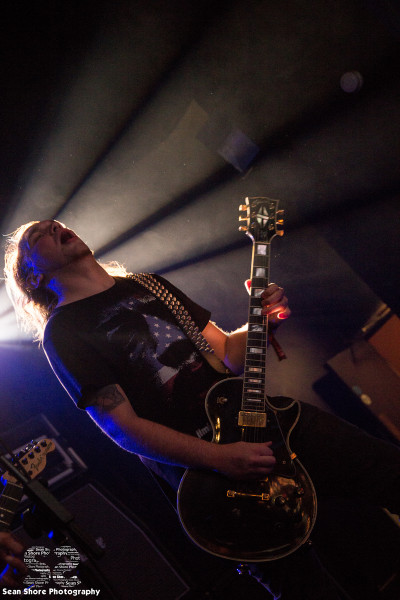 Right from the off-set you can see that Glassbullet are an exemplary band. As soon as they are due on the floor fills, with each of the band members walking onto an intro. Straight awa,y Ben on guitar and Alex on the drums come out of top with their own individual performances making the night. You could tell that a lot of thought had gone into writing with the music perfectly mixing, but while Lewis had the vocal range to make the songs what they were, his voice just wasn't powerful enough to be heard clearly over everyone else.
Even though the support bands were very solo heavy, Glassbullet didn't include many – this did not take anything away from the band as a whole though, as the few solos that Ben did have in his arsenal were made as effective as possible, completely mastering every riff – alongside being a recent addition to the band, it seemed to be in Alex's nature to be on top form, pulling out all the stops to be his best and playing just the right amount of double bass to make it heavier than all others before him, but not to drown out the overall sound that they created.
Review + Photos: Sean Shore