INVSN – #61
aaamusic | On 07, Aug 2014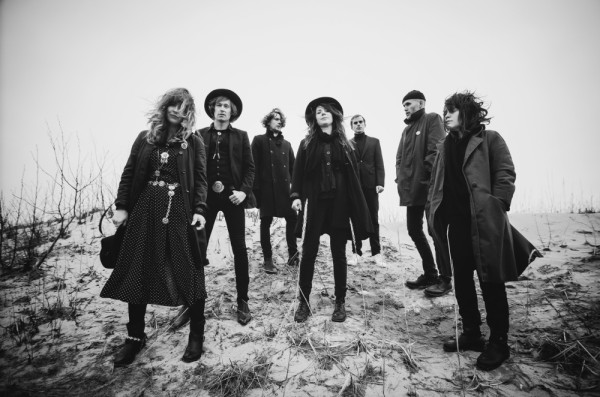 It wouldn't be just to review Swedish quartet INVSN in light of it's singer's previous endeavours. Fronted by Refused-alumni Dennis Lyxzén, INVSN cross-step over from the trailblazing hardcore circa '91 and into a more meditative and accessible brand of new-wave; it's worth noting that I actively avoided branding them as 'post-punk', simply because it isn't true.
Though the volcanic ferocity has been shed, there are hints of Refused that remain; namely squalor not as piercing depravity rather in the form of deficit. New single '#61′ plays well as a surface encounter but rather blows on the tinders than sparks an inferno to continue the combustion motif. Featuring grindingly simple emo riffs, innocuous melodies and build-ups that fizzle out rather than amount to standing hairs or galvanising drops.
And maybe my criticisms stem from a frustration that this track is punctuated in potential, like the crackling percussion that stutters throughout giving a new dynamic to what is otherwise a tonally pastiche release between the pedestrian synths and defaulted bass. Though the lyricism doesn't whip up a storm the sentiment perseveres as genuine and with the female backing vocals in tow it actually settles the irk that curdles within me by the backend of the strung-out verses.
Lacking the visceral depth of post-punk this track is unambiguous in it's delivery. With an arguably catchy chorus and moments of atmosphere, it's otherwise hampered by it's simmering pace.
Will Butler