KILLER BE KILLED – Wings Of Feather And Wax
aaamusic | On 15, Aug 2014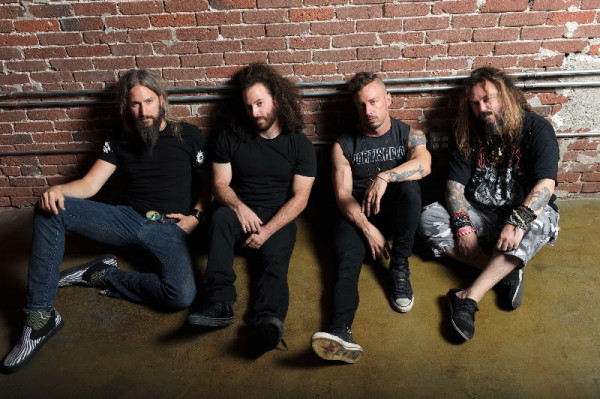 In theory, looking at the members of this group, it should be one of the best things ever. Max Cavalera, Greg Puciato, Troy Sanders and Dave Elitch. That's Soulfy, The Dillinger Escape Plan, Mastodon, and ex-The Mars Volta members. This group of musicians should write songs that redefine alternative heavy music. Do they? Well…
Killer Be Killed is the name of this band and 'Wings Of Feather And Wax' is the first track from their eponymous first album. Straight into the vocals with this track…Troy Sanders assumes vocal duties first, over a very Max Cavalera style riff. It works.
Taking lead vocals for the chorus, the highlight of the track, is Greg Puciato. Hearing him singing over some completely stripped back music – something far removed from The Dillinger Escape Plan's experimental nature – brings a smile to my face; it just sounds so good. Very catchy, though the chord progression may be a bit… cheesy…? Like, Nickelback or something…
Max Cavalera takes over the vocals for the first bridge section – Troy Sanders taking the second half – and it just sounds like an old Sepultura song (especially as his opening lyrics are "Arise, Arise"). Not a bad thing.
Unfortunately, Killer Be Killed won't be redefining anything with this release. However, 'Wings Of Feather And Wax' maintains a heavy rock/metal/thrash balance throughout, hopefully pleasing all of their individual fans. Maybe they're trying too hard to do that though; my main criticism is that, at times, it just sounds like a remix of three different bands. But it does work together fairly well, so it's not a bad remix. Check it out below…
Jake Parker