JON ALLEN – Deep River
aaamusic | On 21, Aug 2014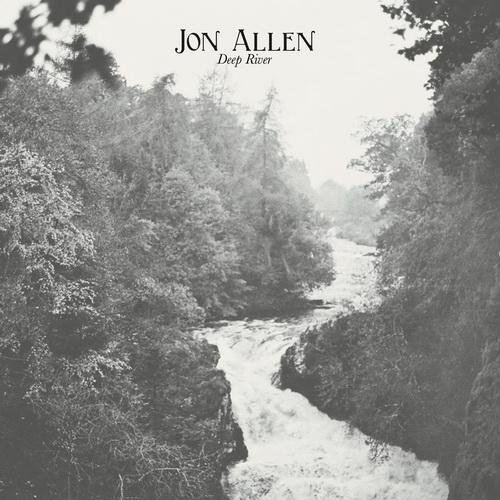 "I just try to write music that moves me. I'm trying to express some truthfulness. There are no gimmicks, no beeps and whistles." – Jon Allen
Singer-songwriter, Jon Allen has recently released his third album, Deep River, eleven original tracks sung from the heart. He has been compared to the folk singer-songwriter Nick Drake and there is certainly a likeness but Allen has more of a country blues sound and in comparison to Drake is slightly more upbeat! Allen has created a very spiritual album and I imagine it has been as much a healing, introspective process for him as it will be for his followers. Much of the subject matter is about relationships, break ups and the rebuilding, soul finding process that follows.
A very affecting album, Deep River provokes contemplation and quiet. Allen doesn't shy away from sharing his lows, highs and struggles through his songs and admits to them being mainly autobiographical (apart from the romantic song about bankers!). His previous two albums have been highly successful and musicians such as Jools Holland and Duffy have contacted him on separate occasions asking for sessions.
The album has a good spread of mellow songs balanced with more upbeat Elvis Presley-esque melodies such as 'All The Money's Gone' and 'Fire In My Heart'. In many respects Allen straddles the gap between Rod Stewart's raspy rough voice and Nick Drake's melancholic wanderings. The arrangements and instrumentation are fairly standard for this style of music (guitar-based accompaniment with drums and bass in some songs). Most of this is riff-based and it seems that each instrument is fulfilling its conventional role. However the music's simplicity lends it a lot of charm; thanks to Allen's voice the overall sound doesn't become monotonous.
Some particular favourites are 'Hummingbird Blues' with its gentle fingerpicking and contemplative melody and 'Deep River', the title track, which is reminiscent of Cold Play with its slow rock groove and build to a fuller chorus.
This is not an album that strives to break boundaries. However Jon Allen plays to his strengths and has written another beautiful collection of songs with truthfulness to their core.
Jon Allen will be on tour in the UK playing songs from the new album later this year in October and November.
Heather Ryall