THE HORN THE HUNT – Terrafidella
aaamusic | On 24, Aug 2014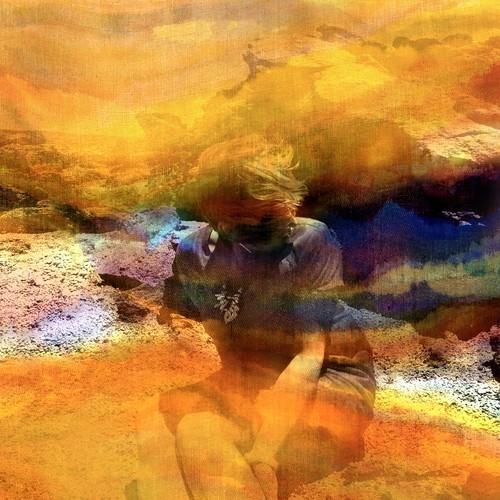 The Horn The Hunt is an exciting music project on the crossroad of sonic influences from the past three decades. This band started in Leeds with the efforts of Clare Carter and Joseph Osborne a few years ago. The new album by The Horn The Hunt, called Terrafidella, was released on July 14 both digitally and on vinyl. It is a great example of an innovative and melodic alternative pop record.
The atmospheric soundscapes of Terrafidella are built around skillful and powerful female vocals. In some tracks the sound is closer to the nostalgic synthpop of the faraway 80s and, in the others, brave grunge and alt-rock attitude don't remain unnoticed.
The track that gave its name to the whole album – 'Terrafidella' – is a slow, psychedelic trip accompanied by some shamanic rhythms. This track reminds me of soundtracks for Wild West movies, although being slightly sophisticated for them. The 'Western' influence can be also observed on 'A Deeper Kiss' with its distinct guitar rhythms and brass arrangements.
The opening track, named 'Black Fire', invites the controversial universe of The Horn The Hunt with the help of Clare's emotional singing, grungy guitars and dream-pop twists. The following 'Gold' is a more straightforward anthem with a small dose of weird electronics, thus reminding one of Bjork's hits.
'Not Sure' is along the lines of Gorillaz, catching the same mood and, at some points, borrowing  their trademark sounds. The creepy sonics of 'On A Small Plateau' continues with experimental vocals and by the end gets lost in art-rock guitars. Post-rocking 'Lungs' is a slow-evolving, distinguished ballad on the verge of sudden outburst. Closing track 'The Wild Gaze' is predictably calm yet keeps the band's notable sonic features.
The Horn The Hunt, with their unrestricted music fantasies, are definitely worthy to be seen and heard live.
Agnessa Yermakova