TREEFIGHT FOR SUNLIGHT – Pizza
aaamusic | On 27, Aug 2014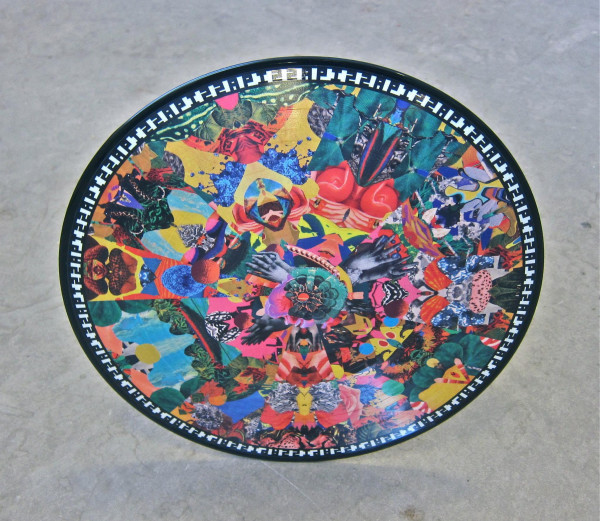 Treefight For Sunlight have been busy since their debut album A Collection of Vibrations for Your Skull crash-landed on Earth almost four years ago. Back then, the four lads from Denmark were heralded as the latest in a long line of Baroque pop advocates that began with the Elephant 6 Collective and has since culminated in headline-winning acts such as Arcade Fire and Fleet Foxes.
In Pizza however, Treefight For Sunlight have bid adieu to some of its more radio-friendly numbers and turned the psychedelic ambience up to 11 – a risky move for a band that had little more than a cult following to begin with. The result is an interesting blend of eclectic effects and a rich, complex production, which will no doubt delight fans but could isolate first time listeners.
That said, the soundscapes evoked by Treefight For Sunlight show ingenuity and maturity rare in a band still finding its feet. Take 'Womb Zoom', a dreamy prelude that makes immediate use of the band's three-lead vocalists, who together have a combined range that would have even Pond's resident screechers Nick Allbrook and Jay Watson squirming in their seats. Meanwhile, the eccentricities continue on 'Somewhere in the Future' and the floaty 'Memory Meeting' where almost undecipherable lyrics collide with the retro tinkle of mellotrons.
Things become a bit more grounded on catchy lead single 'Come Closer' and the similarly upbeat 'Thought Walker' that provide hypnotic, dance-along melodies to an album that seems hell-bent on challenging expectations. This is a band you can tell have been hanging out with Tame Impala on tour; channelling the addictive, lavish psychedelic sounds that made their second album Lonerism such a runaway success.
Like their Aussie counterparts, Treefight For Sunlight  have defied convention and pushed on through to the other side; it's a mellow, twisted ride that will keep the devout coming back for more – and evidence that while the band members are turning on and tuning in, they are far from dropping out.
Tom Goulding