RUBBLEBUCKET – Carousel Ride
aaamusic | On 29, Aug 2014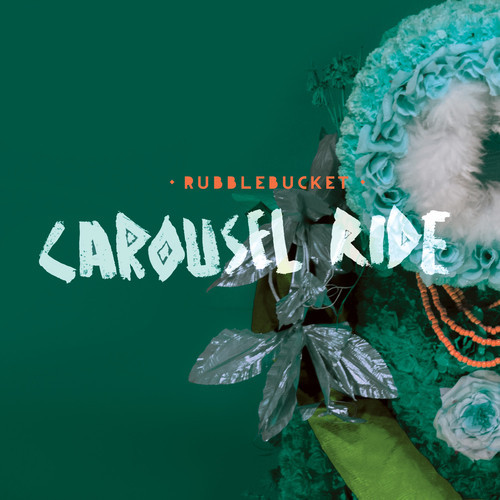 The strong stabs of overdriven guitars, dynamic and galvanizing, befitting for a Sleigh Bells track, are capped off by off-kilter and goofy synths that judder with jovial respite. As the first single off of Brooklyn seven piece's new album, Survival Sounds, we see a band with an uncompromising circuitry and runs on zany ideas and an appreciation for the genuine. Imagine, if you could, a throwback to Sparks minus the suits and indignant stares.
Truthfully narrative, nuances of a polished Kimya Dawson echo or possibly a less street-cynical Regina Spektor; either way, the quirky observations and cavalier attitude superposes the wacky instrumentation delightfully. Fronting the band, Annakalmia Traver personifies melody as she waxes whimsy spurting gems like "I think I was a bird in another life / maybe that's why I'm prone to flight". The precursor to the final choruses, where the gradually ascending horns culminate and all the wild tones and overdubs that would seem ludicrous in their own right develop together in auspicious harmony.
With an array of vibrant components and four albums under their belt, I'm increasingly amazed at how fresh Rubblebucket continue to sound. A swirling sensation of colour and beaming levity, 'Carousel Ride' embodies the feeling of the amusement, floaty and fun… I'm ready for round two.
Will Butler