ICE CUBE – Drop Girl
aaamusic | On 31, Aug 2014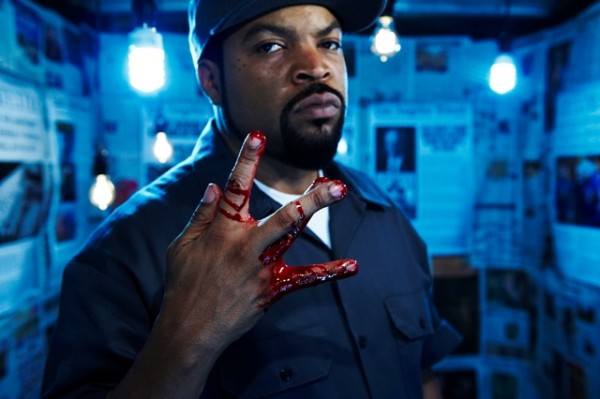 When it comes to writing lyrics for gangsta rap, Ice Cube is your man. Ice has legendary status and without a shadow of a doubt is one of the originals in West Coast Hip Hop, and as a fan of those originals I was sceptical about such a great legend of the game taking on 2014. Ice Cube has had comebacks before and has been somewhat criticised in the past about doing club booty shaking hits like 'You Can Do It'. His last LP, called I Am The West, was ok and got critical acclaim for being closer to what real Ice Cube fans wanted, going back to albums like Death Certificate and Kill At Will.
After watching this video release for 'Drop Girl' my hopes are fading away for a politically charged narrative album with Gangsta beats. The production on 'Drop Girl' is fine and suits Redfoo from LMFAO and 2Chainz, who feature on the track, but Ice Cube doesn't fit in… and it's his album single! Nevertheless, Ice still coolly passes this off with a smile and a laugh and delivers the best verse for sure, even with a massive comedy head.
For me, this release is average – it's annoyingly catchy and the video is funny, but to me tracks like this one are not what makes Ice Cube the legend he is. I want to hear more controversy and politically charged lyrics from and some real Gangsta beats. Maybe I will get it from the rest of the album, who knows, but overall I'm disappointed because the song choice just didn't seem appropriate for Ice Cube. I guess they wanted to get mainstream radio play but 'Drop Girl' is not 'Express yourself' by N.W.A (written by none other than Ice Cube) and Ice Cube doesn't really need radio airplay, surely?
I hope the rest of the album is vintage Ice Cube. ICE CUBE Sasquatch is out on Lench Mob Records and will be available to buy from October 29th.
Ian Brown