THE DEAD DAISIES – Face I Love
aaamusic | On 01, Sep 2014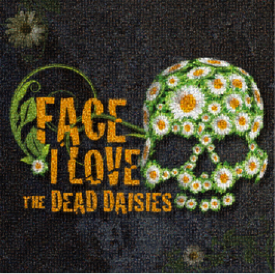 There it goes: a band that is more than a simple band. The Dead Daisies, the Australian group formed in 2012, have made their talented music iconic thanks to a rotation of top rock musicians line-up during their career.
The three founding members – Jon Stevens (singer of Noiseworks and INXS), Richard Fortus (guitar from Guns N'Roses) and David Lowy (Mink/Red Phoenix guitar) – have been joined by veterans of rock and roll, such as Darryl Jones from the Rolling Stones, John Tempesta from The Cult, Frank Ferrer of Guns N' Roses and many more. Current members are Marco Mendoza (bass guitarist of Thin Lizzy), Dizzy Reed (keyboard from Guns N' Roses) and Brian Tichy (drummer for Whitesnake and Billy Idol). Thanks to this rotation, The Dead Daisies boast a vast variety of musical influences; a collective sound that moves harmoniously from blues to 70s-80s rock, with influences from country rock and metal as well.
After their self-titled album and their tour as opening act for ZZ Top and Aerosmith, The Dead Daisies are back with the new EP Face I Love and a new tour with Bad Company and Lynyrd Skynyrd. The EP contains the country-blues track 'Face I Love', the hard rock 'Angel In Your Eyes', the scratching 'Your Karma' and the powerful and tempestuous remake of the Beatles' 'Helter Skelter', which showcases the deep and soulful voice of Stevens and the strong influence of the Rolling Stones, Led Zeppelin and Guns N' Roses,but also Aretha Franklin and BB King.
The Dead Daisies have released the Face I Love App, an interactive Facebook Application that will allow fans to be part of the album cover art and music video. Fans can upload the "face they love" to create a photo mosaic portrait of The Dead Daisies' symbol: a skull. Despite being a band formed by veterans they've been very innovative with this project in order to include their fans, as 'Face I Love' was written for them; for all the faces they see at their concerts and they love.
Camilla Pascucci