COUNTING CROWS – Scarecrow
aaamusic | On 02, Sep 2014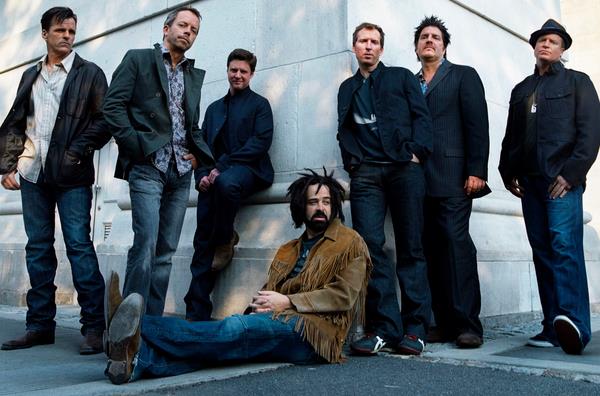 Sitting here in the sunshine with a pint and the new Counting Crows tune flooding through my headphones, I couldn't be happier.  It would be all too easy to say there's nothing more to say other than the fact 'Scarecrow' is brilliant, but I think I owe you more than that.
'Scarecrow' has all the instantly recognisable, heavily American accented vocals and the perfect rock'n'roll guitar riffs fans have come to expect from the experienced Californian band. There are sections of the song, particularly the opening bars, which bring Lynyrd Skynyrd's 'Sweet Home Alabama' to mind – which only makes me like the song more.
This is the kind of song that you listen to and wonder what on earth Adam Duritz is singing about, though the more beers you consume, the more you start to feel as if you are with him on every word. I couldn't believe it when I heard Duritz has recently celebrated his 50th birthday. How can it be 21 years since the release of 'Mr Jones'?!
'Mr Jones' has sat permanently in my iTunes Top 25 for over a decade and 'Scarecrow' skirts dangerously close to sounding the same, so while I don't think it will reach the same notoriety, there is a regular spot on my 'recently played' list with its name on it.
Go on, spend the summer listening to this love child of 'Sweet Home Alabama' and 'Mr Jones' and join me in holding out for the chance to hear it live.
Rachael Pilkington