ALBURN – The Nurses Can't Help Me
aaamusic | On 03, Sep 2014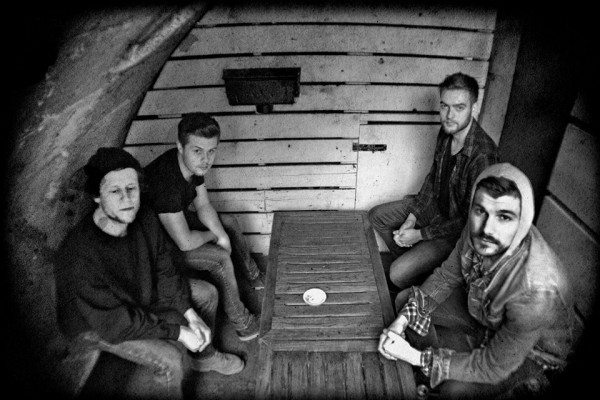 Two years ahead of their first EP, Scottish rock quartet Alburn are about to unleash their next offering – Mouthful of Glass, another EP. 'The Nurses Can't Help Me' is the first release from this EP.
The track opens with a catchy yet aggressive riff that you'd better like, as you'll be hearing it a lot throughout the next three minutes. When the whole band join in, you get a real feel for the track – mid-tempo aggressive rock, with punk tinges. The bassist continues the main riff with the drummer throughout the verse, as the guitar dies down and the vocalist enters. He shows off a variety of talents throughout the track, singing softly, shouting and singing somewhere between the two. Often there is a harmony, which adds balance to the more aggressive nature of the music.
A little over halfway into the song, Alburn quieten down to just a guitar playing a short, suspenseful riff over some mystical synth sounds. This is the highlight of the track; the changes in dynamics make it all the more interesting and enjoyable. From here, the track builds back up quite quickly into the chorus and abruptly ends.
They may not be breaking any new ground, but what they do, they do well. Alburn probably wouldn't sound out-of-place on a Best Of 90s Rock compilation. Whether that's a good thing or not is entirely up to you. Check out 'The Nurses Can't Save Me'  below…
Jake Parker