ALGERNON DOLL – Justine
aaamusic | On 07, Sep 2014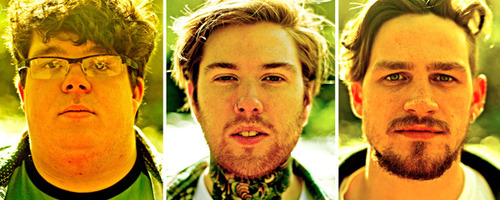 New single 'Justine' comes from Scottish band Algernon Doll; from their third album to date, Omphalic. The song scratches along with a grungy complexion and holds the kind of melancholy drawl seen in Radiohead, or showing an essence of drone-like, young angst of 80s new wave.
'Justine' is a well-formed rock track that has a fairly commonplace structure, and which unfortunately doesn't excite or hold interest; for me personally anyway. It's fine for those looking to relax and perhaps reflect, but doesn't generally make you sit up and take notice above all the noisy and diverse developments of music in 2014.
Algernon Doll bring a dreamy singing style over the top of a wall of crunches and flicks of guitars, and all together it does sound 'nice'; in a simple and straightforward way.  However the track all-in-all failed to hold my attention well, and although there is a nice example of musicianship, 'Justine' doesn't feel like it's actually going anywhere, feeling rather repetitive.
Liam Dodd