Roger McGuinn – Live @ Cadogan Hall
aaamusic | On 29, Sep 2014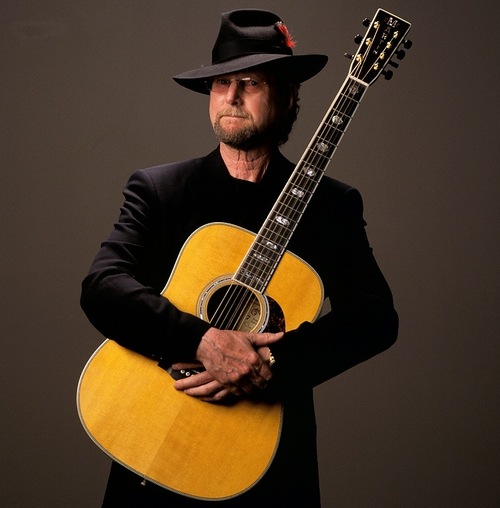 Friday 26th September, London
Roger McGuinn, the former front man and founding member of the seminal 60s band The Byrds, is legendary. He helped create a new folk rock sound that defined an era and his huge back catalogue has influenced decades of musicians since. The Byrds were sometimes referred to as the 'American Beatles'.
At this Cadogan Hall evening, Roger alternated between an acoustic 7-string guitar and his chiming trademark, a 12-string Rickenbacker guitar with a ringing sound that took you into psychedelia. His gentle tales about Gene Clark, Bob Dylan, David Crosby and George Harrison were still fresh and charming and he used these to introduce some fine finger picking.
His classic 'Ballad of Easy Rider', from the film soundtrack, remained confident and tight and a beautiful 'Russian Hill' came from his 70s album Thunderbyrd.  'Chestnut Mare', with it's lyrics about freedom and nature, recalled the moving story of a quest to tame a wild horse. 'So You Want To Be a Rock n' Roll Star', inspired by the hype surrounding the creation of The Monkees, had joy and fire despite the sceptical lyrics about the pursuit of fame, and 'Knockin' On Heaven's Door' covered excellently the  song written by Bob Dylan for the film Pat Garrett and Billy the Kid.
In 'Mr Tambourine Man', the well known Bob Dylan hit, Roger successfully fused the surrealistic lyrics with his jangly sounding guitar. Secured in music history, this famous song is regularly referred to in films, books and television shows. 'Turn, Turn, Turn' written be Pete Seeger, was the famous plea for peace and tolerance which became increasingly popular in America as the Vietnam war escalated. A droning 'Eight Miles High' swiftly had a hypnotic and trance like effect on the audience. Well known for its wild fusion of eastern and western sounds and impressionistic lyrics, this has now been inducted into the Grammy Hall Of Fame.
Rolling Stone once said that "music would be a very, very different place if it hadn't been for Roger McGuinn". Roger's bright and dreamy music, very influential and experimental in its day, still thrills and has a  timelessness quality. His vocal style is very distinctive and the shimmering effect of that seventh string on his acoustic guitar can take your breath away.
Anthony Weightman