QOTSA Join Zane Lowe For Relentless Ultra Presents Soundchain
aaamusic | On 01, Oct 2014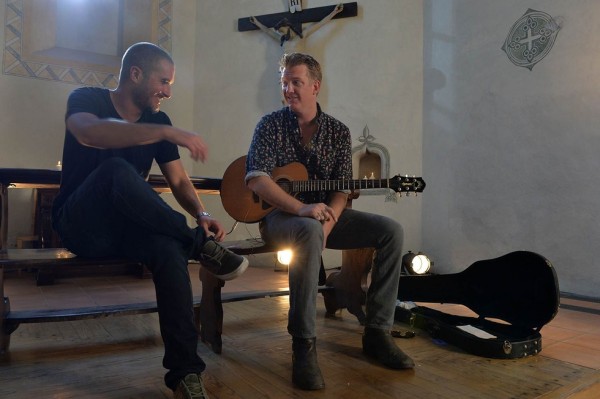 MTV's Relentless Ultra presents Soundchain is back! And this time Zane Lowe is joined by one of AAA's all-time favourite US bands: the mighty Queens Of The Stone Age. Master of the stoner-riff Josh Homme took some time out in Slovenia's capital, Llubjiana (one of the most beautiful cities I've ever been to, by the way), to speak about his influences, inspirations, career commitment and resulting personal sacrifices. Oh, by the way, it's set in an old, candle-lit  monastery. Glorious.
Across six studio albums, QOTSA have taken riff-orientated, groove-based alternative rock to the mainstream, inspiring a wave of imitators in the process. Last year's …Like Clockwork was a thunderous return to form, featuring some of the finest songwriting of Homme's long and varied career (he has also made music with legendary bands Kyuss, Eagles of Death Metal and Them Crooked Vultures).
Zane Lowe has always known how to get the best from Josh Homme and this episode proves no different – one of the highlights is Homme chatting about how he likes to listen to his own records and doesn't understand how other artists shun away from admitting that.
There is also a brilliant live performance of 'Smooth Sailing' from ...Like Clockwork, exclusive to Relentless Ultra presents Soundchain.
Check out the clip below for more info: