LINDSEY STIRLING – Shatter Me
aaamusic | On 10, Oct 2014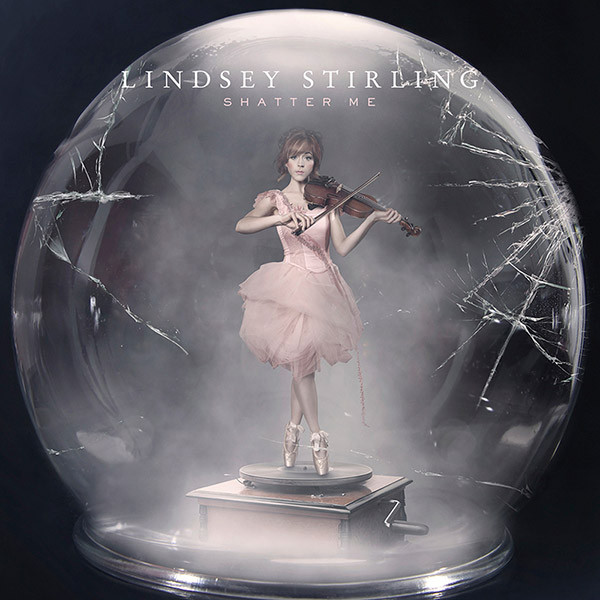 Lindsey Stirling, the 'dancing violinist', is a versatile new age musician and composer who plays whilst performing well choreographed dances. She energetically fuses hip-hop and classical with rock and dubstep and she's achieved a massive 675 million views on YouTube.
Her colourful and mainly instrumental second album Shatter Me, released in Europe on Linseystomp  Music, is intense, intimate and enjoyable. Within her character remains that friendly and spontaneous 'kid in a candy shop' personality.
The raw and fiery 'Shatter Me' is the poetic story of a ballerina who yearns for someone to break the glass globe surrounding her so she can be set free, but she finally discovers that only she can do this. It has passionate vocals by Lizzy Hale, lead singer of Halestorm. 'Beyond the Veil' is a soft, soulful song which is also sharp and confident and the symphonic 'Roundtable Rival' is edgy and fresh with heavy beats. Cinematic 'Heist' sounds like a fast and furious movie soundtrack.
Lindsey was originally inspired by ballet. Like a cute pixie she holds her violin firmly with her left arm whilst her whirlwind body leaps, swoops, kicks, twists and spins. Her devoted fans recognise the commitment and talent that's enabled her to successfully fight off critics in the past. She's a gifted and natural performer whose music is vibrant, outgoing and adventurous.
Lindsey Stirling's European tour starts in October, 2014 and includes two nights in the UK.  Click here for listings…
Anthony Weightman