NORTHERN SOUL (Movie)
aaamusic | On 13, Oct 2014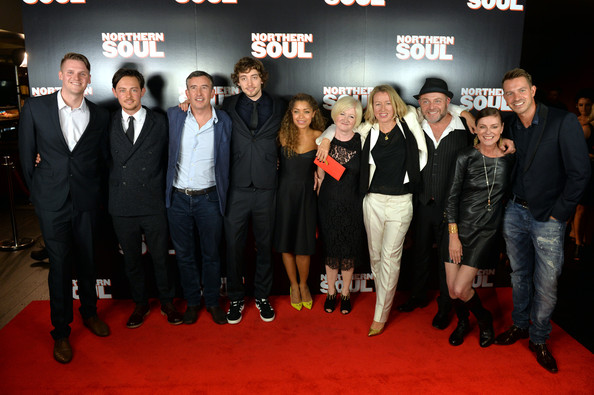 Photographer Elaine Constantine has a love of 60s British New Wave cinema. She's the director and writer of  the debut film Northern Soul, about teenage culture, and here she looks at this legendary movement which exploded in 1970s Lancashire.
John (Elliot James Langridge), plays an uninspired and introspective teenager told by his teacher that he'll never succeed in life. On a trip to a local club he meets outgoing Matt (Joshua Whitehouse) and becomes entranced by the music of Edwin Starr's 'Time' that Matt plays on a turntable. Together they form a friendship and John's new interest in Northern Soul becomes a life changing obsession. His family and education are forgotten and he lives with Matt working in a dead-end job so he can buy rare records and stay up all night at Wigan Casino.
The film is an authentically designed period piece that recreates 70s Northern homes, clubs, dance moves, fashions and record shops. It's visually impressive and Elaine was helped by dance clubs she set up in Bolton and London four years ago. The excellent film soundtrack includes 'Back Street' (Edwin Starr), 'Soul Time' (Shirley Ellis), 'Stick By Me Baby' (The Salvadores) and 'Tear Stained Face' (Don Varner).
Critics may say that this tale about dreams and youthful rebellion is predictable and that the personalities tend to be self-centred and don't relate well to each other. Also, curiously, it doesn't seem to explain why young people disillusioned with the contemporary charts were attracted by obscure American music from the previous decade rather than the emerging underground music of the time.
However, Elaine has certainly been bold and committed  in creating a film that she passionate cares about. Lisa Stansfield describes it as "a northern Saturday Night Fever" and it's genuinely  possible to escape the tension, darkness and grittiness of the story to find joy and excitement. There's a charm and glamour to that era that influences DJs, designers, songwriters and producers decades later.
There are also strong appearances by Ricky Tomlinson (John's Grandfather), Lisa Stansfield (John's Mum), Steve Coogan  (John's teacher) and James Lance (a Roger Eagle style D.J.). Northern Soul, the soundtrack, has been released as a 7″ vinyl box set and on CD. The film is on cinema release from October 17th with a DVD out on October 20th.
Anthony Weightman