Sounds Of Latvia – Live @ Guildhall
aaamusic | On 29, Oct 2014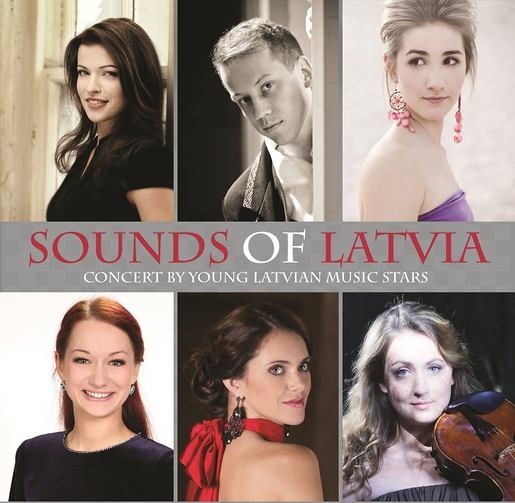 Monday 27 October, London
Latvia has become increasingly well known for talented and international musicians like Gidons Kremers, Mariss Jansons, Andris Nelsons, Kristine Opolais and Elina Garanca. In 2014 Latvia's capital city Riga proudly became the European Capital of Culture.
At this Guildhall performance the Latvian Ambassador to the UK, Andris Teikmanis, presented the evening. He said that the roots of Latvian  music went back several centuries and that great young artists continue this tradition today. He urged  the audience to remember the names of artists they were about to hear. It was very likely these artists would be listened to frequently in future.
He was referring to the young Latvian musicians Aurelija Simkus (piano), Elina Buksa (violin), Ksenija Sidorova (classical accordion), Elina Simkus (soprano),  Rihards Millers (baritone) and Erika Apeine (piano). All six are well known  worldwide and have won numerous prizes.
This was an evening that presented outstanding Latvian musicians and also helped introduce the rich and diverse spirit of Riga to a London audience. Ksenija Sidorova encouraged everyone to feel and experience the atmosphere of Riga and it was her interpretation of 'Revelation' by Sergey Voytenko that had a particular charm and beauty.
The concert programme included Mozart, Britten, Debussy and Bellini, together with Latvian composers Jazeps Vitols and Arturs Maskats.
Anthony Weightman