DEPTFORD GOTH – Songs
aaamusic | On 30, Oct 2014

Deptford Goth isn't quite as depressing as his name suggests. His smooth alternative RnB sound hints at James Blake, Jamie Woon and Bon Iver, but exudes an identifiable quality, evident throughout his brand new, sophomore album Songs – and of course his notable collection of previous tracks.
Deptford Goth, aka Daniel Woolhouse, began his career by squeezing in recording sessions after his teaching assistant day job in Deptford, South London. He was picked up by record label Merok, home to the likes of Crystal Castles, Klaxons and Titus Andronicus, after he put out a Mariah Carey rework on 'Real Love Fantasy' in 2011. Since then, he released debut EP Youth II in 2011 then dropped his debut album Life After Defo in 2012, which gained a significant amount of positive coverage.
Exploring the origins of "Goth" in his alias is tricky but may stem from the slightly morose and blue lyrical and vocal style Woolhouse oozes. There are obvious similarities with other acoustic-to-electronic artists, such as the aforementioned Blake, Woon and Bon Iver; his externally simplistic but internally profound music is brain-food for those who take time to deconstruct the instrumental make up.
Categorized as experimental RnB/pop, or whatever you fancy really, Deptford Goth's second album carries substance and demonstrates serious aptitude. If you're after an album to cheer you up however, I wouldn't recommend this. But if you need something to engross yourself in, particularly if you're feeling slightly self-pitiful, this is the album for you. Personally, I find his style one to listen to alone.
Opening track, 'Relic' has a hypnotizing feel with reverberating vocals and a complex combination of rhythmic lines, reinforced by the cohesive lyrics: "the rhythm of life is an irregular beat". Well-said Woolhouse. Track 4, 'We Symbolise', is a steady recording and is a typical example of Woolhouse's ethereal flair. The chorus offers an octave-doubled vocal, with a haunting synthesized drone keeping the advancing ambiance afloat.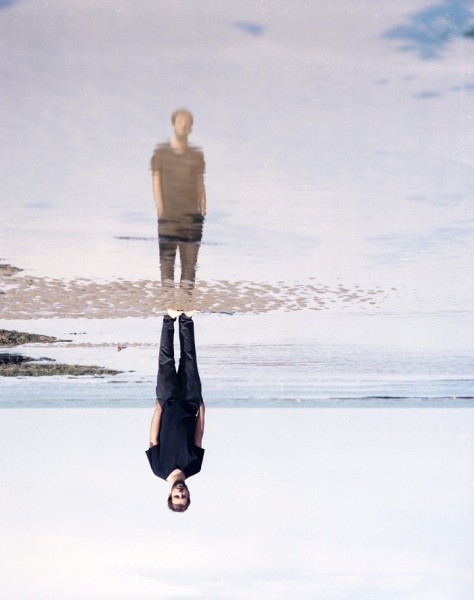 'Two Hearts' was released as a promotional single for the album. It exudes wholesomeness with a sonorous piano sound and well-judged chord progressions, which makes it one of the most universal tracks on the album. It's contrasting to the Mariah Carey rework Goth was originally noticed for in 2011, however the track is still discernibly his.
My favourite and the final track on the album is 'A Shelter, A Weapon' which may be a bit too soppy for some but lyrically this one did it for me: "got a life time, use it like a weapon". The thing that really catches me, however, is the intriguing recorder-like sounds used within the instrumental; a sound rarely used in modern music. It's one of the more rhythmic tracks on the album, with a consistent percussive accompaniment and an ear-wormy chorus.
Deptford Goth is playing a sold out show on 19th November but has announced a second gig in February at the world-famous venue, Heaven. 'Songs' is released 3rd November on Nick Worthington's 37 Adventures label. Get yourself a copy.
Amy Pinnock