The Notwist – Live @ Oval Space
aaamusic | On 03, Nov 2014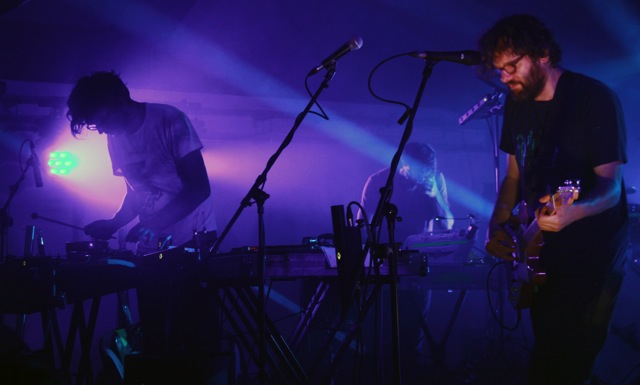 Wednesday 29th October, London
Despite their Goldern Age occurring more than 10 years ago, with the release of Neon Golden, everyone still looks at The Notwist as one of the most ground-breaking projects in indietronica.
That's because not only is their creative genius still able to take delicacies like the latecomer Close the Glass out of the oven, but also because onstage they are imaginative and as surprising as ever…arguably more than ever.
Their latest reincarnation, which sounds more poppish and accessible than their previous musical personifications, hasn't prevented the Munich ensemble from experimenting, attempting and embracing brand new sonic solutions, which are also brilliantly embodied by their live shows.
During the only British gig of their "The Messier Objects" Tour, the sextet put on an impressive two hour long show, which touched on almost every aspect of their production. They started off with the emphatic 'Good Lies' from The Devil, You + Me and then they adventured through all the episodes of their recent discography. For the joy of their fans, The Notwist decided to privilege some of the most memorable chapters of their twenty-years career.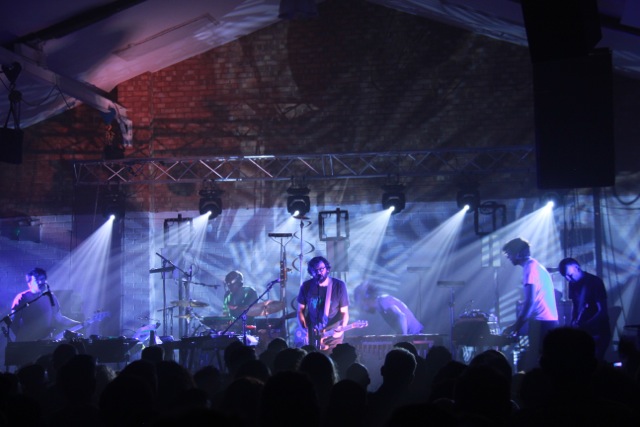 Songs like 'Kong', 'Close to the Glass' and 'Into Another Tune' stood out thanks to their renewed arrangements, which sounded more distorted and abrasive at times; other times even ethereal and fragile. They pushed their instrumental wizardry to the extreme – twisting, bending and warping the waves of the notes played.
Thanks to their paraphernalia of keyboards, synths, electronic pads, consoles and pedals, they gave life to a parallel dimension which overfilled the ears and the feelings of the listeners with reverberations, echoes, scratches and resonances. It was like if their smooth harmonies were extrapolated and abstracted from their original context and remoulded in a different reality.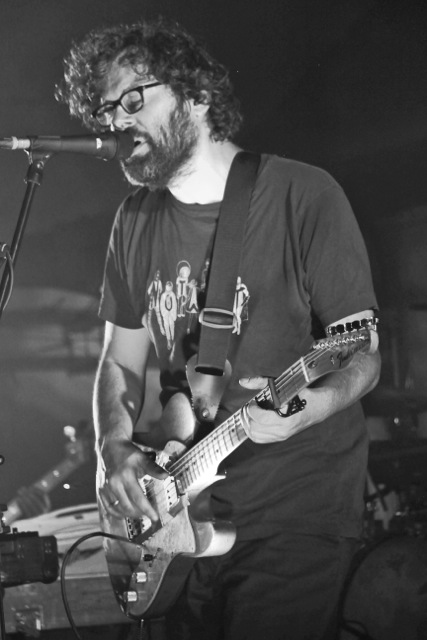 Surrounded by the industrial scenario, which characterised the Oval Space in Bethnal Green, the German band showed their extraordinaire artistry to an enthusiastic and abundant audience. The elaborate, almost handcrafted nature of their sound enthralled the spectators, which was also revealing the tireless character of the band members.
The six musicians and their trusty handyman frantically played on and on, juggling between the many desks, effects and machines they were encircled without a break. However, they also found some energy to concede two encores: one of which including the clamoured song 'Consequence'. That was the final apotheosis for a band which didn't like to fritter away too many words, limiting its interaction with the audience to some scant, but sincere "thank yous".
Few words, which were short intervals in a continuous, sonorous high tide; because The Notwist prefer to let their music doing the talking.
Marco Canepari