AAA Music Approved: Hayden Calnin
aaamusic | On 25, Nov 2014

Who are you and where are you from?
I'm Hayden Calnin, one amongst thousands of musicians hailing from Melbourne, Australia. I don't really quite know how I started the project but it vaguely all began from my interest in Sound Design at University whilst I was studying film. I used to make songs for fun in my bedroom instead of doing assignments for Uni and such. I guess it took off from there after I uploaded some songs to the Internet and started getting interest from fans and industry. Powerful thing, that Internet.
What inspired you to get into music?
Coming from a film background and being heavily interested in movie scores and sound design, I guess my music has a bit of a cinematic soundscape vibe to it. But I'm that kinda guy that loves all genres of music. My influences stem from everything and anything around me.
What have you done?
I've done quite a bit in such little time it freaks me out a bit! I've released two EPs (City and now Oh, Hunter) in the last two years. I've been lucky enough to have some great opportunities stem from those releases, which I never thought I'd have. I've toured with some amazing artists like Tom Odell and Matt Corby, travelled lots, gotten my songs placed in American TV shows like Suits, Teen Wolf and The 100 and met some amazing people. Overall, I'm pretty proud of what I've done so far and look forward to more opportunities that this music thing throws at me.
What are you like live?
My live show ranges from a really mellow electro vibe done solo or in duo format to a much bigger, fuller sound in full band format. My favourite tour was probably my first, where I toured around Australia with the lovely Gossling. It was my first time on the road, and I took two mates with me for the trip. It was a great stepping stone for me learning the ropes and realizing how much fun touring can be. I also like to think I'm a good tour buddy. I keep to myself, but I also like a good time.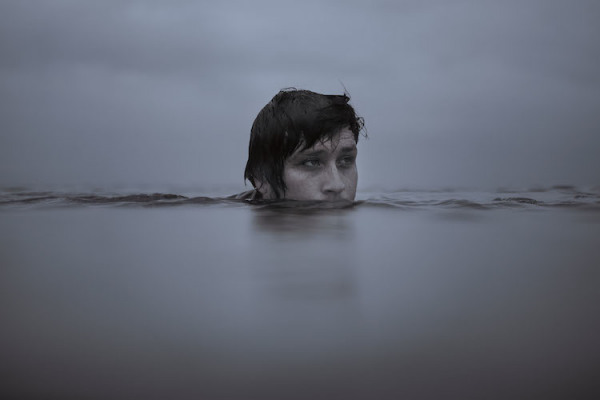 What makes you different?
I think everyone is different but that's what I love about music, and art in general. It really comes down to your own strengths to create something that can stand out and connect with people. I try to create music that's honest, that people can relate to. It's rewarding when fans reach out and say that my songs have been able to help them or touch them somehow.
Physical vs Downloading vs Streaming…How do you listen to music?
I'm for them all. If people want your music, they'll find a way to get it. Whether they pay for it, stream it or download it illegally, I think it's a personal choice and really a matter of your own preferences and morals deciding how you do it. Personally I buy most of my music, and if I'm not buying it, I'll stream it. I treat streaming as a try before you buy kinda deal. If I love an album after streaming it, then I'll usually order the vinyl, or the CD so I can have a physical of it.
What have you been listening to?
I've just discovered this 18-year-old gem from Ireland. Her name is SOAK and she's one of those rare finds that just blows your mind. I think she's doing something pretty special.
Recently, I've also been listening back to something that I was well into about five-six years ago. They're a group by the name of DeYarmond Edison. They only released one album before splitting and it's worth the listen. Their album is called Silent Signs, so go stream it, and then buy it if you know what's good for you. Their lyrical content is what does it for me. If you're into hearing a dulcet voice recite poetry over super 'dem feels' music, then get on it.
What are your aspirations for the future?
I'm about to record my debut album, so there's that! I'm also looking forward to finally bringing my music overseas and doing some shows in another country or ten. I've just locked in booking agents in the UK and USA via The Agency Group so excited to lock in some shows in the UK, Europe and North America next year! That, and I want to head to New Zealand to see some waterfalls and all that pretty stuff. A little holiday for myself would be nice. Get some inspiration flowing.
Questions answered by: Hayden Calnin…