The Bad Plus – Live @ Village Underground
aaamusic | On 25, Nov 2014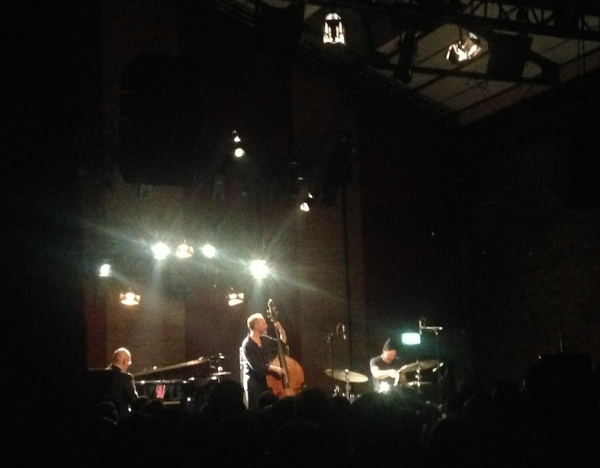 Monday 17th November, London
The enduring, greatly deserved popularity of The Bad Plus never ceases to amaze me…
When they announced this Village Underground show as part of the EFG London Jazz Festival, I had my reservations about their ability to (a) sell it out and (b) own such a vacuous, industrial space. Not only did the Minnesota jazz trio sell it out, resulting in jam-packed crowding I'd never before witnessed at the Village Underground, but they also proved that their jazz-rock fusion is perfectly adaptable to large, open club spaces.
Kicking off with personal favourite, 'Pound For Pound' from their stunning 2012 album Made Possible, Dave King (drums), Ethan Iverson (piano) and jovial spokesman Ried Anderson (bass) took this audience of oldschool jazz heads, millennial hipsters and curious music fans (perhaps here because of all the hype) on a journey of avante-garde musicianship.
Their overall sound is rather hard to pin down. Iverson's piano tends to be the glue that holds it all together, producing enticing melodies that any casual rock or indie fan could appreciate. King's fluttering drums, heavy on cymbals and with a particularly interesting use of the hi-hat, and Anderson's muscular double bass lines provide the mathy, often-irregular time signatures, occasionally deviating into short, sharp solos.
'Wolf Out' begins as a simple, repetitive piano jazz number before evolving into a sinister, off-kilter stab at math-rock, while 'Gold Prisms Incorporated' features agreeable piano melodies corrupted with erratic, tumbling drums, before moving through a free jazz middle to an industrial close.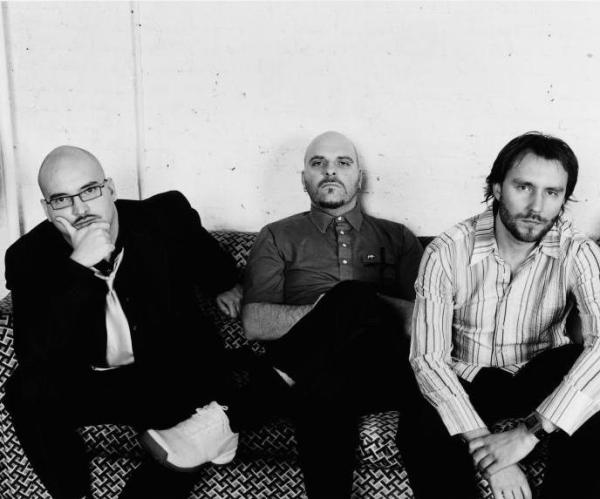 The more introspective numbers, such as 'I Hear You', which opens their latest album Inevitable Western, aren't quite as captivating in this venue as, say, when I last saw them at the intimate Ronnie Scott's. This is a bit of a shame as these subtle, melodic moments are when The Bad Plus are most compelling. However, the more frantic jazz-rock numbers such as the epic, Muse-like rhythms of 'Seven Minute Mind' and the outstanding encore of oldie 'Physical Cities', complete with chugging prog-rock breakdowns, come alive in a large, well-lit concert venue like this.
The Bad Plus remain one of the world's best live jazz-crossover bands thanks to their tight connectivity and understanding, something perfected over their 14 years of playing together. Their oddly unique space between jazz, indie and art-rock is only now, finally, being intruded on by spiritual disciples GoGo Penguin.
I read a fair bit of backlash from some of the traditional jazz journalists after this particular show, with their main criticisms being exactly the attributes I most admire about this band. Perhaps because I first learned of and approached The Bad Plus from the experimental crossover side, rather than coming from a traditional jazz perspective, I am able to greater appreciate their trademark repetition, simplified (rather than simplistic) piano lines and jarring irregularity. It all sounds very much like a jazzy Radiohead, don't you think?
Clive Paris Rozario