Marianne Faithfull – Live @ The Royal Festival Hall
aaamusic | On 03, Dec 2014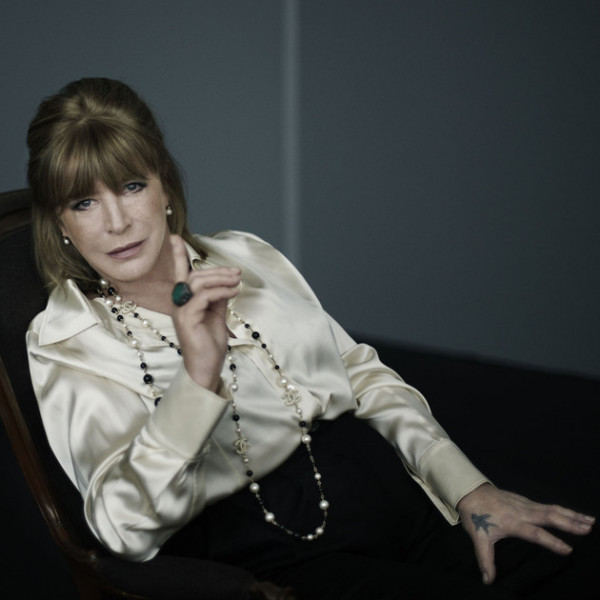 Saturday 29th November, London 
"Now is the winter of our discontent" declared Marianne Faithfull boldly, promptly adding "wrong show," but this quote could have been an appropriate thing to say in the right place.
Recently an accident left her with a broken hip and her Parisian doctor persuaded her to heal through touring, singing and experiencing the love of her audience. "Bugger me, it's worked!," she said smiling. So, possibly a time of unhappiness in her life had gradually passed.
Marianne has had a controversial career as an English singer-songwriter and actress, her 1960s work being overshadowed by struggles in her private life. In the early 1970s she produced two studio albums and in 1979 released Broken English to critical acclaim.
This Royal Festival Hall show was her only UK performance on this 50th Anniversary World Tour. 'Sparrows Will Sing', had music by Roger Waters and Marianne's lyrics were clearly critical of modern society: 'A child breaks the ice and peers into the hidden depths / And tries to decipher the whole of this unholy mess / I have no doubt he will figure it out some day.' The touching, thoughtful and beautiful ballad 'Late Victorian Holocaust' had music by Nick Cave and 'Falling Back', the orchestral song written with Anna Calvi, talked about passion and love.
The angry anti-war drama 'Mother Wolf', inspired by Rudyard Kipling's The Jungle Book, was remarkably ferocious and the edgy title track of her new record 'Give My Love to London' expressed her uncertainty about the city. Warm and charming 'As Tears Go By', originally by the Rolling Stones, was a gentle and delicate hit from the sixties and the vibrant 'Broken English' was cutting and enjoyable. A moving 'Sister Morphine', or "Junkie's Corner", told of sad memories.
Marianne is a fearless yet vulnerable diva. Sometimes hilariously funny and at other times sarcastic and contemptuous, she perched on a leather chair, croaking and growling in a gritty voice. These were expressive and powerful songs about regret and fragility sung with conviction, joy and melancholy. Her accompanying four piece band were very dramatic and professional.
Marianne had a presence that was gripping, spontaneous and sometimes eccentric. I was personally surprised when she responded "Shut the fuck up!" to the crowd after a heckler light-heartedly shouted "name dropping again!" Surely that sort of joke just goes with the territory if you socialise with well known musicians.
Anthony Weightman