Summer Heart – Live @ Birthdays
aaamusic | On 01, Apr 2015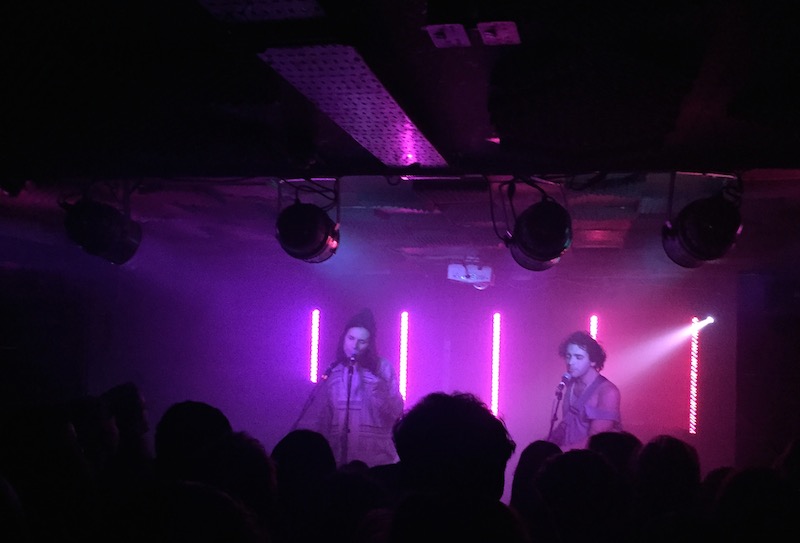 Thursday 26th March, London
Sunlit, saturated and lo-fi sounds are at the epicentre of David Alexander's solo venture Summer Heart. Awakened in his hometown of Göttenberg, Sweden, in 2009, he has amassed a zealous following since his first release Please Stay EP (2011) – and rightly so, since Alexander's music is pure euphoria.
Following a recent stint of shows across the Atlantic at SXSW and the release of the newly titled EP Thinkin Of U, this evening is a hallowed welcoming to the Swedish artist in the underground confinements of the Dalston club.
Support act Polo construct ardent electronic tunes with the focus on the husky rhythm and blues vocals of front woman Kat McHugh, who is supported by her fellow band, mate Luke Lount on synths. Reverberating hums, trembling bass lines and soft coos create alluring lustful material. The group performs a rendition of 'Do I Wanna Know?' by Arctic Monkeys, an invigorating interpretation of the indie classic capturing the sexy nature of the song, but from a different viewpoint. Polo's own tracks some classified from the 'future state, are accessible and galvanic enough to entice the crowd, undeniably showing future potential.
With bassist alongside, Summer Heart immediately starts the set off with funky groovy guitars, which is awash in his signature chillwave style and wistful synths. On stage it's hard to deny Alexander's adorable and excitable charm, whether it's him bouncing around waving his arms expressively or breaking into sporadic bouts of dance. You know he wants to be here and his positive vibes just radiates through the crowd, even himself seeming shocked that the venue is at full capacity. New track 'Denmark' which doesn't feature on the current EP, is hopeful and bright encompassing blushing tones which leaves you feeling warm and fuzzy inside.
Dipping into his back catalogue and abiding by fan requests, 'I Wanted You To Stay On The Other Side' is by far the highlight of tonight's show, it is a key example of the open sincere music Alexander does best. One of the sweeter slower records taken from About A Feeling (2012), it conjures up visions of diving in to a cold pool on the hottest day of year, while your friend floats around on the lilo, Summer Heart could not be a more fitting name.
He also takes the opportunity to display his experimental side, 'I Miss You' as stated by the singer is his first hip hop song, which channels chilled out vibes and makes use of mellifluous tribal accents. Whilst next in line 'Milan's lyrics and computerised drones emphasise the feelings of feeling overwhelmed by a new city and how consuming it can all be. 'Thinkin Of U' the lead track and title of the latest EP is harmonious electronica, complimenting the affectionate and tender nature of his words, "It's been 6 years since I saw you, since I adore you…", it touches your soul core .
With the crowd 100% behind him Summer Heart brings together the assembly in unison, each member of the audience clapping their hands to 'I Wanna Go', as he makes eye contact with specific individuals concluding this evening's performance on an elated high. I know myself and his fans aren't leaving this venue on anything other than a cloud of bliss.
Lois Browne