Renaissance – Live @ Union Chapel
aaamusic | On 20, Apr 2015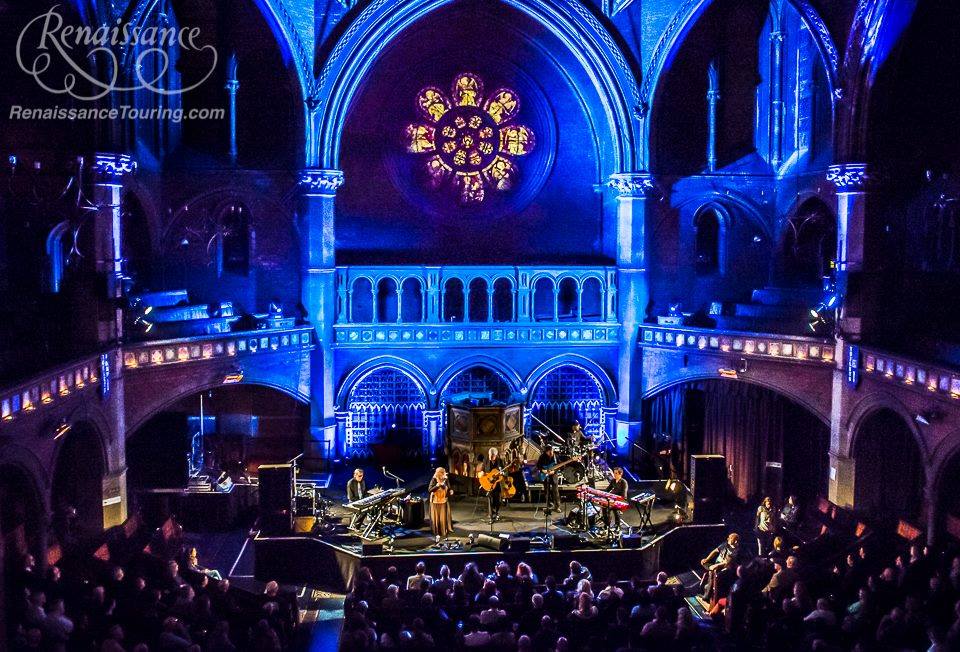 Thursday 16th April, London
Classical progressive rock band Renaissance arose from the decline of the seminal UK rock band The Yardbirds in the late sixties. In the seventies they recorded their legendary album Ashes Are Burning and acquired a unique sound, combining the five octave vocals of Annie Haslam with a symphonic fusion of folk, rock, jazz and classical music.
Their current European tour is their first in over thirty years. Presently Renaissance are Annie Haslam (lead vocals), Rave Tesar (keyboards), David J Keyes (bass guitar), Jason Hart (keyboards), Frank Pagano (drums) and Ryche Chlanda (acoustic guitars). Annie Haslam is the only surviving British member of the band following the tragic death of skilful composer and guitarist Michael Dunford in 2012.
With a friendly smile Annie introduced the Union Chapel as a "beautiful place" and launched dramatically into 'Prologue', the song that established their reputation, followed by a charming 'Carpet Of The Sun'. Her confident vocals on 'Ocean Gypsy' and 'Northern Lights' were reminiscent of that relaxed and expressive style she's become so well known for.
Reflecting the roots of Renaissance, there was the stunning and ambitious title track of their recent studio album 'Symphony of Light' and epic 'The Mystic & The Muse' demonstrated their versatility. Lyrical and thoughtful 'Mother Russia' was penultimate to the evening, whilst the fiery and vibrant 'Ashes Are Burning' was a memorable encore.
Renaissance tend toward grand symphonic orchestral arrangements with romantic and medieval themes and they spectacularly recreate fine studio moments on stage. At points in their history there may have been mistakes in developing a style and individuality they became uncomfortable with but, as Annie Haslam concluded: "Renaissance are back". This enjoyable Union Chapel performance was captured on film for a DVD to be released later this year.
Anthony Weightman
Check out our interview with Annie Haslam here…