Yasiin Bey (Mos Def) Plays J Dilla – Live @ Indigo 2
aaamusic | On 15, Jun 2015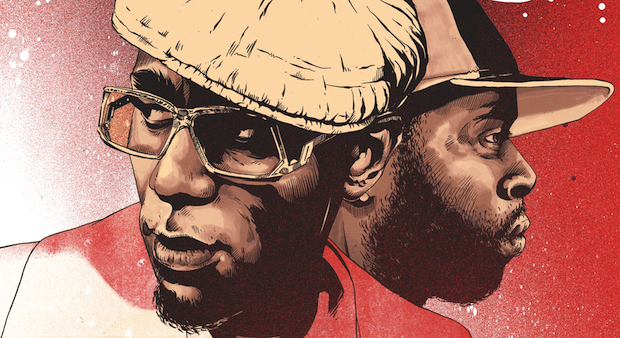 Thursday 11th June, London
Yasiin Bey (the artist formlerly known as Mos Def) has had a relatively quiet few years in terms of music. He hasn't released an album since 2009's The Ecstatic and, other than last year's massive Black Star London gigs with Talib Kweli and the Black On Both Sides anniversary shows, hasn't seemed that passionate about touring. At this J Dilla celebration at London's Indigo @ The O2, however, Mos Def displays nothing but passion.
This one-off Soundcrash tribute to J Dilla features Mos Def rapping over the late US producer's beats. For much of the set, the rapper was happy to let the music (mixed with near-perfection by dual DJs) take the central focus – and rightly so – with classic Dilla cut after classic Dilla cut smashed out. J Dilla's productions for other artists was first-rate – just check out his hooks up with MF Doom, The Pharcyde, A Tribe Called Quest, partner-in-crime Madlib and tonight's host Mos Def – but he is now most revered as a visionary of instrumental hip hop. His final album Donuts remains unsurpassed. Tragically, J Dilla (aka Jay Dee) passed away three days after the release of this landmark album (which was released on just his 32nd birthday) due to a rare blood disease.
Tonight, however, is all about positively remembering and celebrating the influential producer, and Mos Def's charges about the stage with the kind of energy he exuded in his late 90s heyday. Whether introducing tracks with facts and anecdotes or whipping up applause for the man himself, the MC is full of love. His rap skills are still mainly on-point, even if he only lets his rhymes and raps dominate a track a handful of times (this show is about someone else, after all) A personal highlight is a storming outing of 'Workinonit', but the truth is that all the music is exhilarating – these are Dilla's beats, after all.
Mos Def offers two powerfully touching a cappellas; dedicated to J Dilla, they are delivered with serious lyrical dexterity, silencing the audience temporarily until their conclusions, wherein the place erupts. Yep, he's still got it! Yasiin Bey truly is one of the greatest hip hop MCs there is – it's a pity he doesn't put those powers to more use.
RIP J Dilla.
Clive Paris Rozario