Afro Celt Sound System – Live @ Islington Assembly Hall
aaamusic | On 16, Mar 2016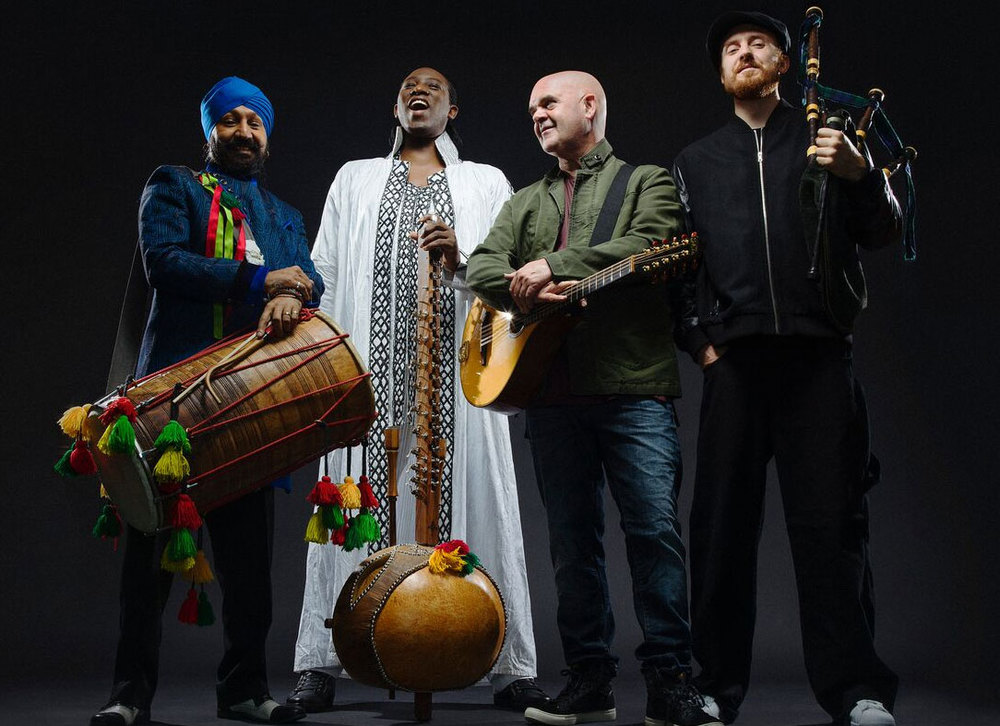 Saturday 12th March, London
The exhilarating band Afro Celt Sound System, formed in 1995 by producer-guitarist Simon Emmerson, continues to fuse European contemporary electronic dance with traditional Irish and West African music. Their adventurous 1996 debut Volume 1 was a fine example of cultural collaboration. Now, with an established global reputation, they've sold over one and a half million albums, received two Grammy nominations and this year celebrate their 20th anniversary.
The Source, their first album for a decade released on 29th April 2016 on
ECC Records, recreates much of that original excitement and enthusiasm. The album artwork was designed by talented  Jamie Reid, highly regarded for his 'Anarchy in the U.K.' poster for the Sex Pistols.
At this Islington Assembly Hall event there was a warm welcome for this impressive band which included Guinean kora and balafon player and singer N'Faly Kouyate, the Dhol Foundation's leader Johnny Kalsi, Scottish singer, piper and guitarist Griogair Labhruidh, Scottish fiddler Hannah MacRae and Irish singer and flautist Rioghnach Connolly.
Outstanding numbers performed from The Source were exuberant 'Cascade' and the energetic and powerful 'Magnificent Seven' with pounding drums and percussion. From their debut album the soulful 'Whirl-y-Reel'  still had great vitality and 'Dark Moon, High Tide' sounded just as fresh and stunning as when it was first recorded.
Afro Celt Sound System remain a highly creative international band with two decades of experience in interesting collaborations which have resulted in haunting, inspired and original music. In the summer of 2016 they will play UK festivals and a major tour in November 2016 will be announced soon.
Anthony Weightman