Glastonbury 2016 – Live Review
aaamusic | On 05, Jul 2016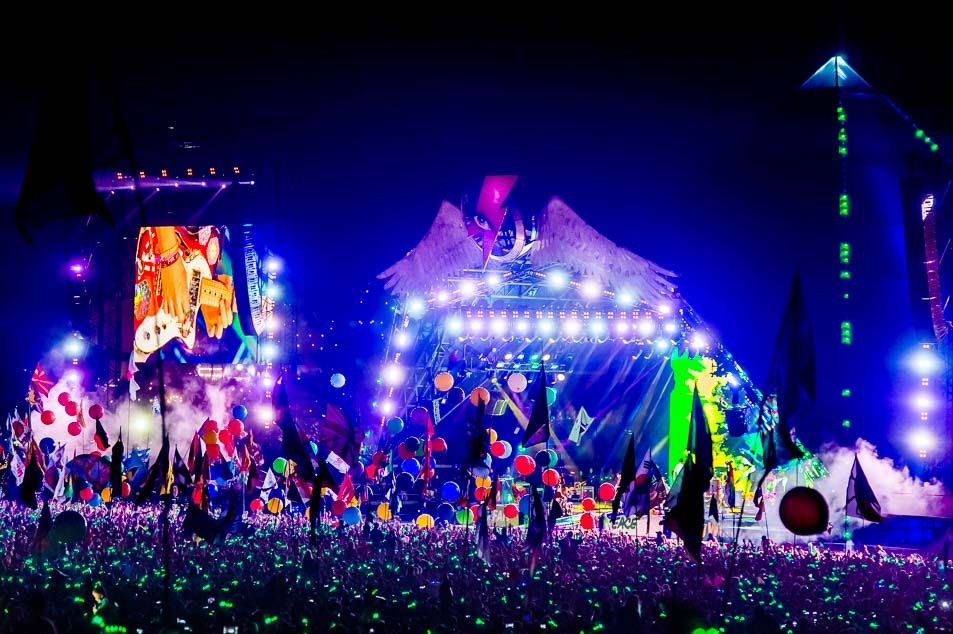 Friday 24th-Sunday 26th June, Glastonbury
Hello from the muddy side…
40km down, too many crepes to count and an oversized rucksack full of mud-ridden belongings, we left Glastonbury at 1am Monday on the search for four walls and more than a few hours continuous sleep.
My first Glastonbury experience. As I stood alongside over 100,000 other exhausted, grimy music-lovers, Coldplay's set lighting up the sky in technicolour, I knew it wouldn't be my last. It is literally like no other music experience I've had. Like a private joke amongst irritating 14 year olds, you really 'have to be there' to get its magic (pardon the pun).
Everyone told me I'd only see a few acts because of the sheer sea of mud between the stages but I think that made old-stubborn-me all the more determined to defy this status quo; I took to printing out a schedule in true Glastonbury, Rock 'n' Roll style (it's ok, I didn't create it… Luckily there are others like me out there).
Our day on Friday started with The Lumineers and Frightened Rabbit. I'll admit to not knowing too many of The Lumineers' songs (though, of course, knowing every word to Ho Hey). Usually I like to know most songs before I go and see someone but with Glastonbury that would be a bit of a mean feat. Despite this quirk, I was completely taken in and have even since done the thing where you get home and Google the lyrics you can remember as I was so obsessed with (now I know) Cleopatra.
Ok, so that's a lie and although controversial can't really be passed by. Friday actually started with a bit of a heavy heart. That said, I'll admit that Pilton was probably the very best place to be, an atmosphere of acceptance, love and multiculture. Many artists addressed the elephant in the room, such a Matt Healy (The 1975) who angrily exclaimed that we'd had a future laid out for us that we didn't want. Preach.
We trekked across to the John Peel tent to see this year's Brit Awards Critics' Choice winner: Jack Garratt. One of the acts I get most excited to see live, he didn't leave me (or evidently anyone else) disappointed. The electronic nature of Garratt's sound is especially wonderful live and as the bass reverberated off the tarpaulin of the tent, you're perplexed as to how one man is doing everything single-handedly.
We then popped by the Pyramid stage to see Oxford's Foals (well… squelched, skidded and waded). Lead vocalist and lead guitarist Yannis Philippakis has a natural stage presence and as a band they're so obviously completely as one. Their instrumentals are so well weaved together that I've always felt there was a pleasant, relaxing haze to their music; an overriding theme in their sound, this gives them their identity.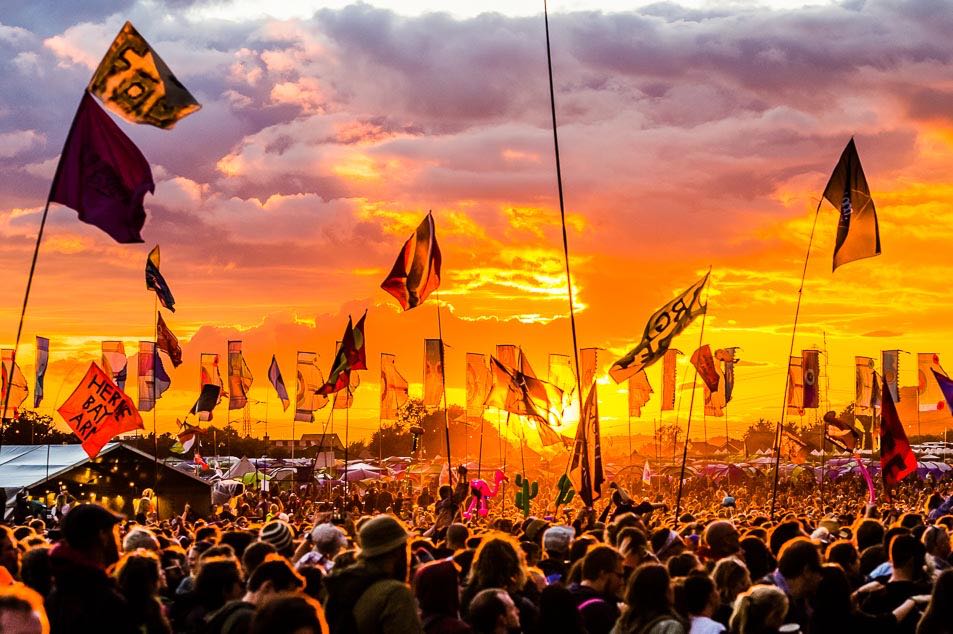 Back to the Other Stage to see Bastille. Though Bastille aren't a personal favourite, the music perfectly soundtracked the summery feel the sunset provided. I was a little taken aback by lead singer Dan Smith's hair-chop, but reassured that their sound was still utterly recognisable. Highlight of their performance was being told to jump. Sorry, how high? Oh yes… Not at all.
We only caught a little of Disclosure's set before heading back on over to the Pyramid stage but I was reminded how able the brotherly duo are to get the crowd fully immersed in their music. Lights flashing, beat-heavy, this was a great Friday night choice.
Muse are the epitome of a headline act. I'm no die-hard, extreme fan but I do think they're incredible live. It's completely undeniable. It is particularly baffling how three people can make such a sound. Their music is like the soundtrack to an intense drama: highs and lows, rises and falls.
Saturday was a little more me artist-wise as the day kicked off with Wolf Alice's grungy guitars and soothing vocals and was then followed by Kurt Vile's drawl and impressive instrumental groove. Other Saturday highlights for me were Chrvches, whose live performance has gone from strength to strength (led by one-of-my-female-heroines amazing Laura Mayberry). The night obviously ended with Adele's headline spot. Though I initially doubted how appropriate Adele was for Glastonbury, she was pitch-perfect and there was not a soul in the ridiculously-packed field that wasn't wailing every word.
My Sunday kicked off with Michael Kiwanuka's silky vocal tones. So silky smooth that I almost forgot it was pouring with rain and embraced the music instead, as did everyone surrounding me. From Kiwanuka I was thrown into an entirely different set from Years & Years. The electronica trio have merged more and more into a mainstream pop sound since they hit the bigtime. Olly Alexander is extremely charismatic and struts the stage as if he owns every single inch. Using the stage as his, well, stage, he nobly addressed the recent tragedy in Orlando.
Sunday evening just got better and better as I dived between Craig David's brilliantly nostalgic set, Beck's effortlessly wow-ing set and then ended with a performance from Coldplay that made the hairs on your neck stand up. Coldplay were the perfect finale; as we stood perched on the top of the hill, I could see the farm in all its atmospheric glory and was able to let the musical ridiculousness of the weekend really sink in.
I'll be back.
Janey Stride
Photos: Andrew Allcock