AAA Music Approved: The Cult Of Dom Keller
aaamusic | On 08, Jul 2016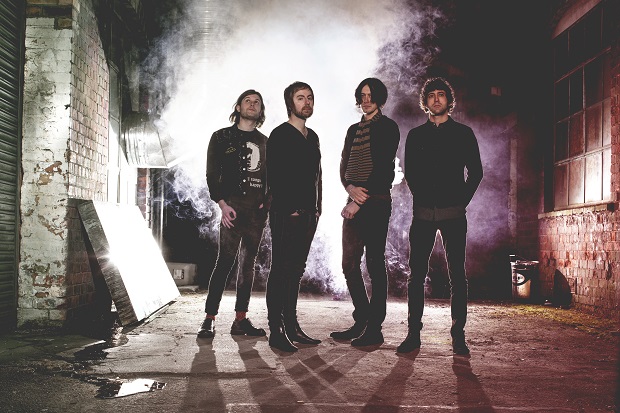 Who are you and where are you from?
Former in late 2007, we are a group of musicians that write, record and perform music under the guise of The Cult of Dom Keller. To cut a long story short, we had all been in bands playing the same scenes which folded over the years and discovered that we shared many similar personal traits and tastes in music and so decided to record it and see what would happen. It's amazing how far you can go when you're all moving in the same direction.
What inspired you to get into music?
I was inspired early on mainly by rock/metal, but then discovered such bands as Spacemen 3 and Brian Jonestown Massacre in the late 90s and they totally blew open the doors. The music we make isn't that way because we're aiming at a particular genre (in fact for the most part we're too dark for psych and too weird for rock), we just know what flicks our switches when we come up with a new idea, and the result is largely what happens when we all develop that idea. There's a lot of focus on tones and dynamics. I think as we progress it will progress further in that direction, to whatever end that may be.
What have you done?
So far we have released two albums, various EPs and singles and numerous compilation appearances which have built us up a devoted and solid fanbase across Europe and the US. We played Austin Psych Fest twice ( now known as Levitation festival ) and have been touring, recording and trying to spread the gospels to anyone willing to listen and enter our world.
Goodbye to the Light will be our third album and I think it's safe to say it is the bands proudest achievement to date, sonically and compositionally. From the first note to the last note to the artwork to the beautiful pressings and different versions. It works exactly as intended as a whole.
What are you like live?
Live is obviously a slightly different experience, which it absolutely should be. We're loud, energetic and feel best when we let the music do the talking for us. Stand up front. We're like vampires that feed off the audience to play better. We like to see the whites of your eyes.
Our recent UK tour with The Nightbeats was pretty awesome and in the past we have supported the likes of Spectrum, The Warlocks and Fat White Family.
What makes you different?
Pretty much everything about our sound makes us unique, that's why promoters generally shit a brick when they get offered us. We're the wild card. Put us in front of the right audience and they'll have the best night of their life.
We create a unique world of sound, a mood, a sonic tapestry that aims to pull you in and spit you out. K-hole gospels and dystopian blues for the 21st century.
We're not afraid to experiment. Even though we get pigeonholed in the 'psych' scene we most definitely shatter the 'psych band' template with our sonic experimentation but never losing sight of crafting a great song.
Physical vs Downloading vs Streaming…How do you listen to music?
Vinyl whenever possible, CDs otherwise. Then again in this day and age mp3s are a necessary evil, as is Spotify. Emphasis on evil on that last one. If we had an alternative to always be available for curious listeners to listen to we'd drop that in a second I'm sure, but for the time being you basically have to give everything away for free for anyone to take notice.
What have you been listening to?
N.A.
What are your aspirations for the future?
We want the world to hear our music. We want the world to see us play live. We want the next record to be even more mind-blowing than this one (and by the sound of the demos so far, we're definitely on the right track). We have a limited edition 10″ single coming out soon and the new LP shortly after. We're selling special editions of the LP on tour already, there's only six in existence. (five black versions and one white). We believe in what we're doing and we're confident time will prove us right.
Questions answered by: The Cult Of Dom Keller…
The Cult Of Dom Keller release new album Goodbye To The Light on 22 July…