Neil Cowley Trio – Live @ SJE Arts
aaamusic | On 11, Nov 2016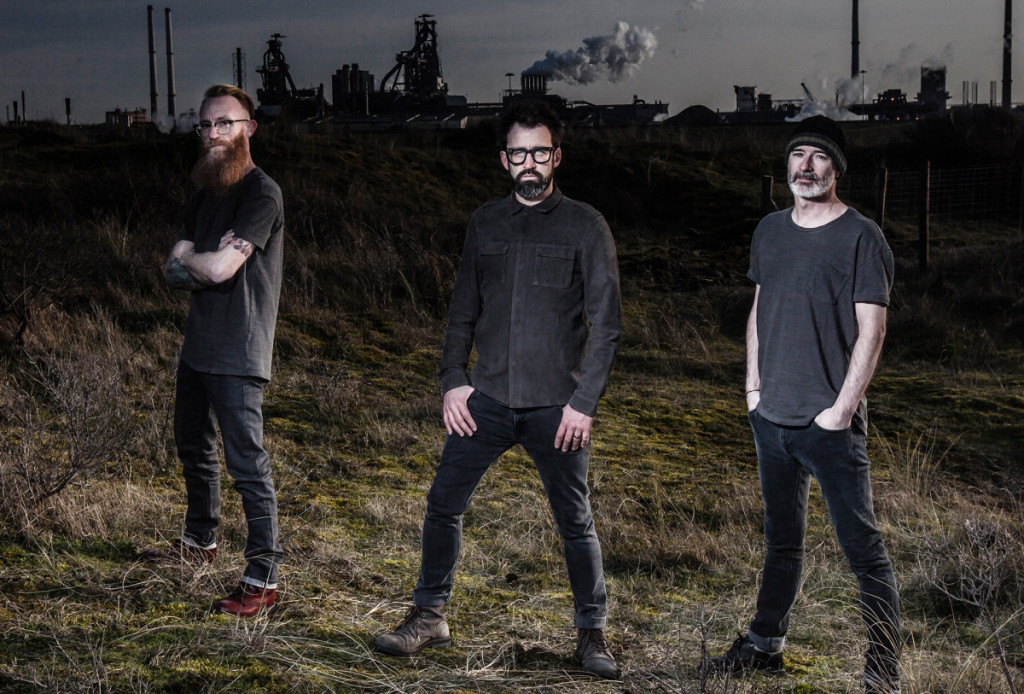 Friday 4th November, Oxford
Infectious jazz artist Neil Cowley literally became the most listened to pianist on Earth when he played on on Adele's Hometown Glory. He once played keys with the Brand New Heavies and Zero 7 and won the BBC Jazz Award for his album Displaced in 2007.
Spacebound Apes, his trio's sixth studio album, is a celestial music concept album and multimedia experience with videos, two websites, a sheet music single and an illustrated book. The story of Lincoln, an ape who adventurously goes to space to confront his fears, was inspired by Arthur C. Clarke's novel The City And The Stars and recorded with Stanley Kubrick's 2001: A Space Odyssey as background music.
At this SJE Arts evening Neil was joined by the intense and exuberant Rex Horan on bass and Evan Jenkins on drums, whilst inventive illustrations by Sergio Sandoval, including Lincoln the helmeted spacebound ape, filled a large stage screen. The ethereal and pulsating 'Weightless' began the set with a breezy charm, contrasting with fiercely dramatic 'The City and the Stars' which was wild and captivating. 'Grace', a soft solo piano piece, had magic and beauty, whilst 'The Sharks of Competition' , a rhythmic eccentricity, was delightful and 'The Return of Lincoln' concluded the celestial story.
Delights from their back catalogue included the playful energy of 'Dinosaur Die' and hypnotic 'Sparkling'. The dynamic 'His Nibs' and oddity 'Fable' also contributed to the powerful 'hits' section of the evening. 'She Eats Flies', about a spider at the bottom of Neil's garden, was a delightful piece of mischief, whilst 'Rooster Was A Witness', with its electrifying drive, was intoxicating.
The Neil Cowley Trio are creative and vivacious. As their present tour expands across Europe, take the opportunity to enjoy their quirky, frenetic music live. You'll probably find a dinosaur on the piano, but it doesn't bite!
Anthony Weightman