Blake – Live @ The Kenton Theatre
aaamusic | On 02, Jan 2017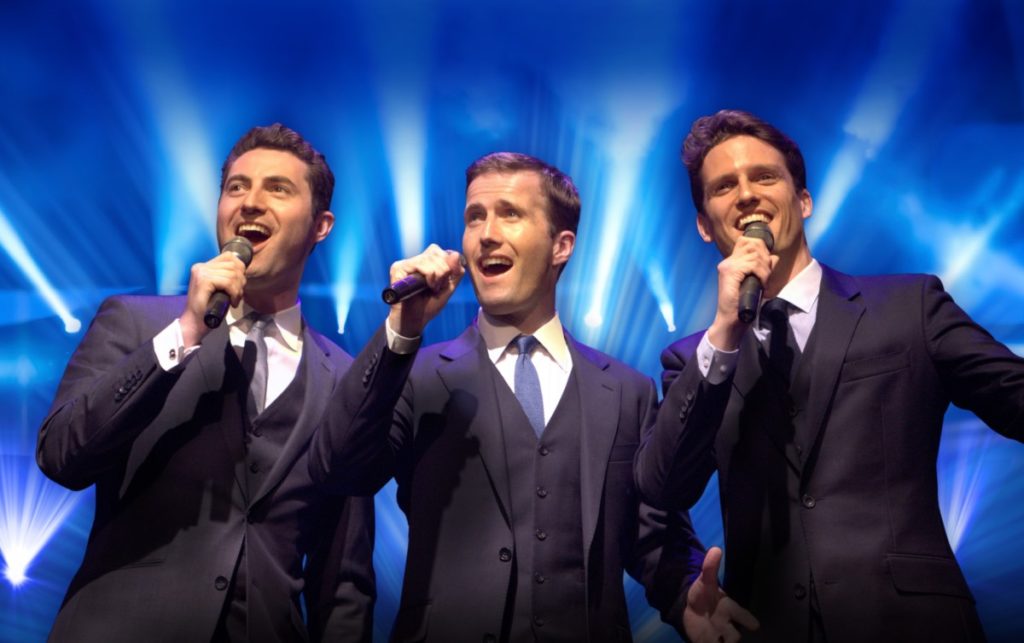 Saturday 10th December, Henley-On-Thames
Successful classical crossover band Blake originally formed in 2007 by connecting through Facebook and they named themselves after the famous poet William Blake. The trio Ollie Baines, Stephen Bowman and Humphrey Bernie have toured worldwide and their seventh album is due out in 2017. Last year they performed with the iconic Shirley Bassey and headlined at the Henley Festival.
This Kenton Theatre performance was part of the Christmas with Blake tour, where current festive songs are mixed with tunes from yesteryear.  Dreamy 'The Christmas Song (Chestnuts Roasting On an Open Fire)' had warm, husky recorded vocals by Dame Shirley Bassey that combined well with Blake's harmonies.
Bing Crosby's 'I'll Be Home For Christmas' was the song that was prohibited on BBC airwaves during World War II because it was felt that the lyrics might lower the morale of overseas troops. 'Silent Night', the famous Austrian carol now promoted as an Intangible Cultural Heritage by UNESCO as a counterpart to World Heritage, sounded quietly spiritual and 'Back in Your Arms (For Christmas)' was the charming romantic song that Blake wrote themselves.
Their spectacular cover of Aled Jones 'Walking in the Air' was accompanied by clips from the animated film The Snowman, based on the book by Raymond Briggs and there was a joyous and uplifting version of 'Hallelujah', the Leonard Cohen song. 'God Only Knows' was the Beach Boys classic that musicologists often use to illustrate how lyrical meaning can be enhanced by chord progression.
Puccini's beautiful 'Nessun Dorma' has been performed by many classical and crossover artists and became Pavarotti's signature aria. Unexpectedly for a classical piece, it's now a part of popular culture. Towards the end of their enthusiastic performance there was an inspired personal cover by Blake that demonstrated well their harmony, individuality and operatic talent.
Anthony Weightman