Imelda May – Live @ Royal Albert Hall
aaamusic | On 01, Dec 2017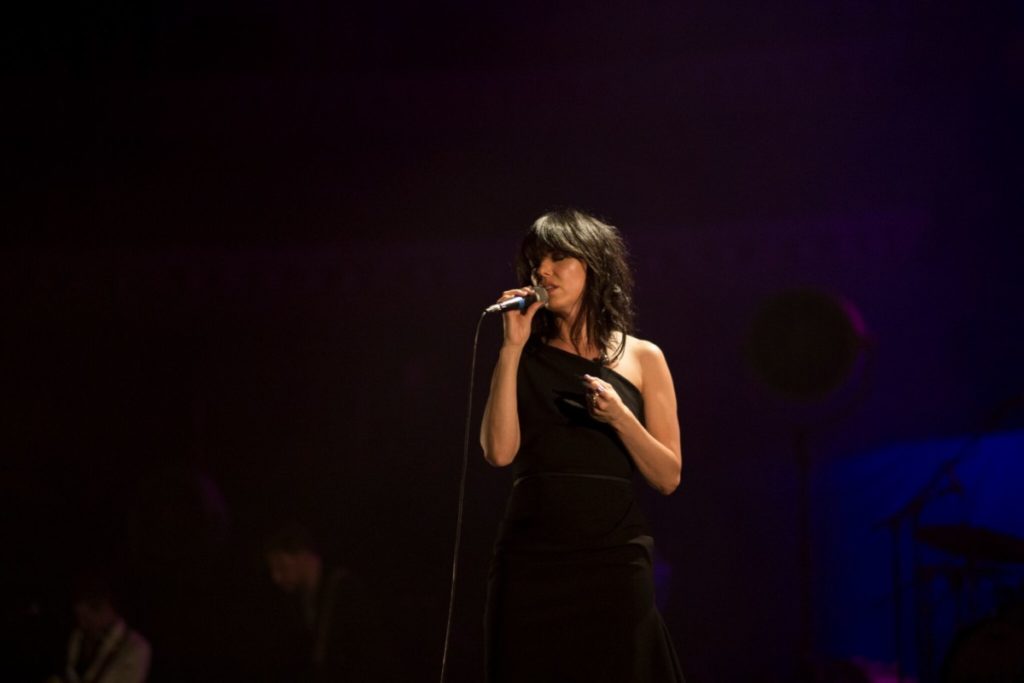 Wednesday 22nd November, London
The elegant Irish singer, songwriter and multi-instrumentalist Imelda May, born and raised in Dublin, is well known for her rockabilly style and is sometimes compared with the sensuous Billie Holiday. Her bluesy fifth studio album, Life. Love. Flesh. Blood, was released worldwide in April, 2017 and she's since collaborated and toured with various talented artists.
At this Royal Albert Hall evening she was supported by the impressive jazz soul artist Andreya Triana and her striking band combined a brass section with backing singers and guitarists.
Imelda began her set with the beautifully tender 'Call Me', followed by moody gospel song 'When It's My Time'. 'Sixth Sense' was a sultry tale about a man she found impossible to resist and country flavoured 'Black Tears' was inspired by the sight of her mascara stained face in a mirror.
Touching 'Should've Been You', with moving lyrics intended to empower women, was followed by 'Bad Habit' ,a playful song full of fun that examined the phenomenon of buyers remorse caused by wine fuelled online shopping. Favourite 'Johnny Got A Boom Boom' also rocked the delighted audience.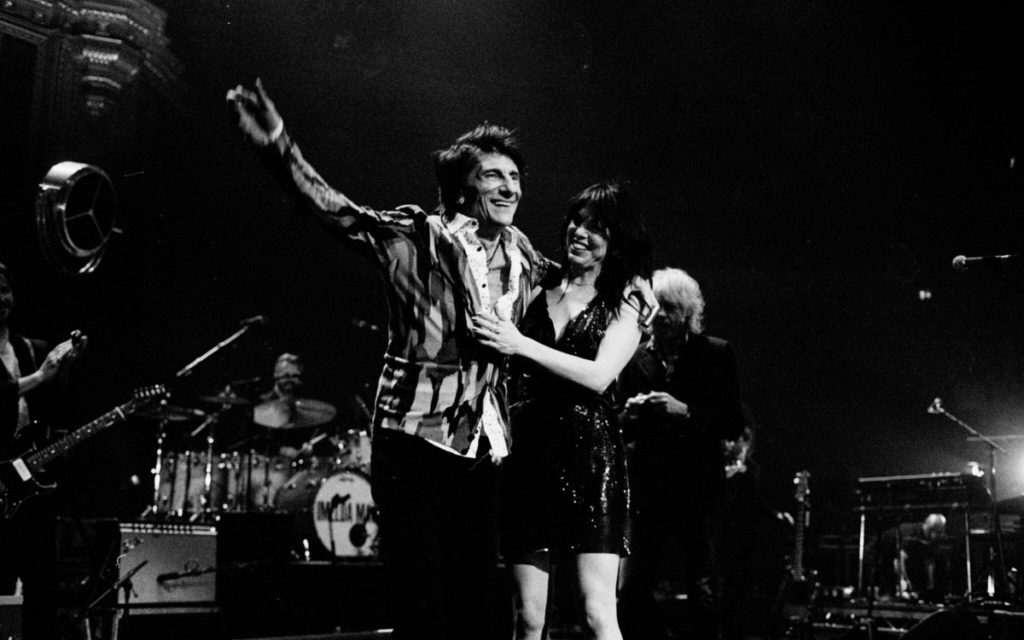 Imelda lost two close friends at The Bataclan terrorist attack in France and the very personal 'Love & Fear' was a song she wrote in response to that dreadful tragedy.  The odd and almost vaudevillian sounding 'Flesh and Blood' was very different in character from 'The Longing', a wild number exploring lust and passion.
'The Girl I Used to Be' showed a glimpse of Imelda's childhood, with some vivid imagery: "Climbing up Bray Head, her lips were warmed with pots of tea, chips and buttered bread". Yes, 'Mayhem' was chaotic and, in her riotous cover of 'I'm Cryin', by The Animals, she was joined by surprise guests Ronnie Wood and Bob Geldof.
Imelda May is hot, raw and refreshing and, deservedly, she won the Best Female Artist of the Year award at the Irish Meteor Awards in 2009. Her fine set contained bold, engaging and intimate songs that had insight and vulnerability.
Anthony Weightman
Photos: Eddie Otchere