Mannish Boy Cover Confirmed for Hendrix's 'Both Sides of the Sky' LP
aaamusic | On 24, Jan 2018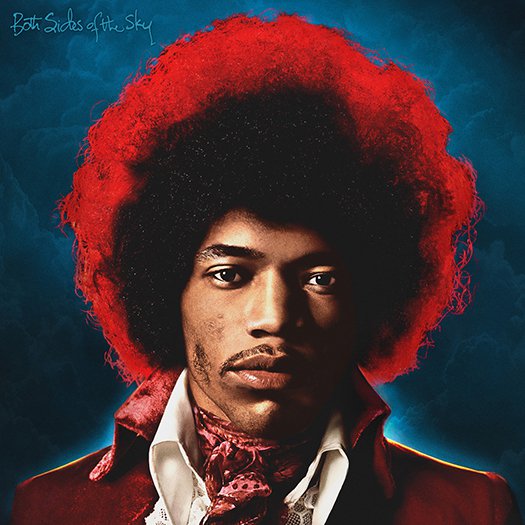 The terms "genius" and "legend" are thrown around with such reckless abandon nowadays that it's difficult to establish just what they currently represent. Nevertheless, Jimi Hendrix ultimately belongs to an elite group of musicians who are, without a doubt, deserving of such tags, and fans of the Seattle musician will be no doubt massively looking forward to his upcoming album 'Both Sides of the Sky', which is scheduled for release on March 9th. The album is the third in a compilation series that saw the release of Valleys of Neptune in 2010, followed by People, Hell and Angels in 2013, and will contain previously unavailable and unreleased recordings that Hendrix laid down during 1968 and 1970.
From collaborations with Johnny Winter, Stephen Stills and Lonnie Youngblood, fans will also get the chance to hear Hendrix's previously unreleased cover of Muddy Water's 'Mannish Boy', which perfectly encapsulates the cheeky and fun-filled approach that Hendrix employed whilst recording in the studio. At around the 1:20 mark in the song, Hendrix proceeds to playfully mimic his own guitar riff with wordless, high pitched singing, which brings home just what a delightful personality Hendrix had and illustrates why he is still so sorely missed after his death over 45 years ago. According to engineer Eddie Kramer, "He'd do something really silly and stupid and everyone would be cracking up… that's Jimi's sly humour." After reading various other similar quotes and anecdotes, it's easy to see what made Hendrix such a fan favourite.
Hendrix has left a lasting legacy on the music world and popular culture that few other artists can boast, and this is perhaps best seen in the wide range of merchandise and memorabilia relating to the rock legend. From a custom Fender Monterey Stratocaster that will set you back around £800, to various items of clothing and a Pop Rock figurine with Hendrix's famous pose, there are many ways to ensure that the guitarist's memory has a lasting impact as great as his discography. As unconventional as it seems, Hendrix also has an online video slot game solely based on his music and exploits over at Ladbrokes casino, which can be tried for free via the offers listed on the Oddschecker website. For a mainstream career which only spanned four years, Hendrix certainly left an indelible mark in more than one arena.
It's hard to say whether Both Sides of the Sky will be the last we hear of Jimi in the studio but, as the album's producer John McDermott mused in a recent interview with Rolling Stone magazine, "With Jimi, there is always hope that there is a cache of tapes out there somewhere; that would be really great." We certainly can't argue with that. Nevertheless, if the album does turn out to be Jimi's final gift to the world, then all we can do is feel privileged and honoured that we were alive in the same era as one of the greatest musical minds to have ever lived. Put March 9th in your diary; you won't regret it.