TAZ MODI – Reclaimed Goods
aaamusic | On 15, Mar 2019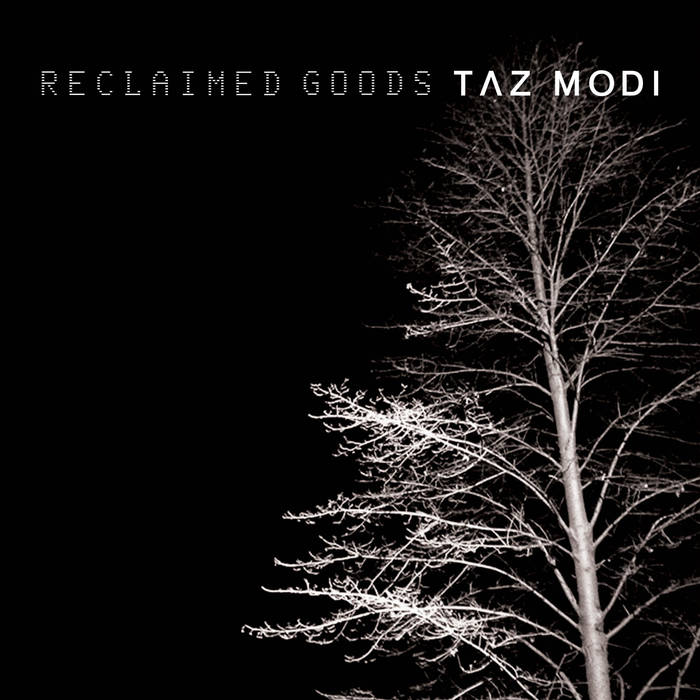 The alluring pianist and composer Taz Modi is well known as a member of Leeds based Submotion Orchestra and for being Matthew Halsall's pianist for six years. He's influenced by many different types of music including jazz, soul, dub and electronica.
More specifically, inspiration has come from the music of Budd, Cage, Ravel, Satie, Debussy, Nils Frahm, Hauschska, Sakamoto and Aphex Twin. Also important have been the atmospheric sounds of Nick Drake, Talk Talk and John Martyn. 
His debut solo album Reclaimed Goods will be released on 29th March on Reclaimed Records and he will be appearing at St James' Church, Islington, on the same evening.
Fragile and graceful 'Libra' begins the album, followed by the hypnotic 'Reclaimed Goods' with it's pulsating colour and elegance, together with a fast but delicate 'Time to Practice'.
Shimmering 'Rewilder' has a gentle beauty, contrasting with the urgent rhythm of 'Every Saint Has a Past' and the song 'Crystalline' has a loose ambient feel that's very satisfying. Sad 'Empty House (On Bishops Avenue)'  was inspired by a Graeme Robertson photo book of derelict mansions on Bishops Avenue in London, which is one of the most expensive places to live in the UK.
Musically, Taz Modi has set out in search of calm and reflection as a personal release from the political and ecological turmoil he's seen in recent years. This is a kaleidoscopic album that seductively pulls you in and leaves you curious about the inspiration behind the songs. 
Anthony Weightman