AAA Music Approved: Little Triggers
aaamusic | On 27, May 2019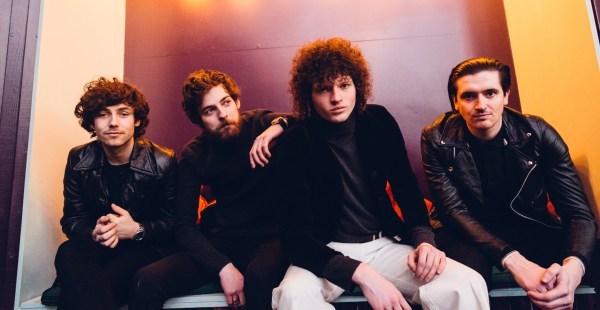 Who are you and where are you from?
Little Triggers. We are a young rock'n'roll band from Liverpool. Tom and Lowell were at music college together and Chris is Lowell's older brother. Tom was guesting in another band and stole Jay, the drummer for Little Triggers.
What inspired you to get into music?
We are all in our early twenties but love a wide range of music, from Chicago Blues through the British Beat movement to rock, punk and indie music.
What have you done? 
It's a crowded market but we have made a big impression in France over the last two years and tour there at the end of May. Its taken a while but we are very proud of our debut album, released on 24 may. We have already booked the studio in Liverpool to record our second album which will be much more sonically aligned. The first album was very much our setlist developed over quite a few years. We've already written a dozen songs for the next album.
Our influences range from Chuck Berry and Howlin Wolf to the Small Faces, via the Yardbirds, Marcc Bolan and Led Zeppelin to the Hives and Rival Sons.  
What are you like live?
We went to China in 2017 and that was mind blowing. We were totally unknown but the fans were all over us in a very nice way. We played a festival in France last Summer and it was just crazy. We had stage invasions, dancing girls and fans diving back into the audience,
What makes you different? 
We are unashamedly a rock'n'roll band, We stand on the shoulders of giants such as the Beatles, the Stones and Jimi Hendrix. We build on that great musical heritage and imbibe it with some of the energy of Punk, not just the Sex Pistols era but also the punk of the MC5 and the Stooges.
Physical vs Downloading vs Streaming…How do you listen to music?
As young dudes we mostly listen to music via the likes of Spotify. Our lead singer/lead guitarist, Tom, ha a pretty amazing vinyl collection and an old-fashioned record player.
What are your aspirations for the future?
Apart from being the greatest rock'n'roll band in the world we would love to see our debut album get some decent reviews and help take us to the next level. Its not easy to get decent gigs and a booking agent with a UK national reach would be great. We will release a second album early in 2020 and we very much hope to be all over the festival scene next year.
Questions answered by: Tom from Little Triggers…