The Rich Rappers Have a Lot More Than 50 Cents
aaamusic | On 20, Dec 2019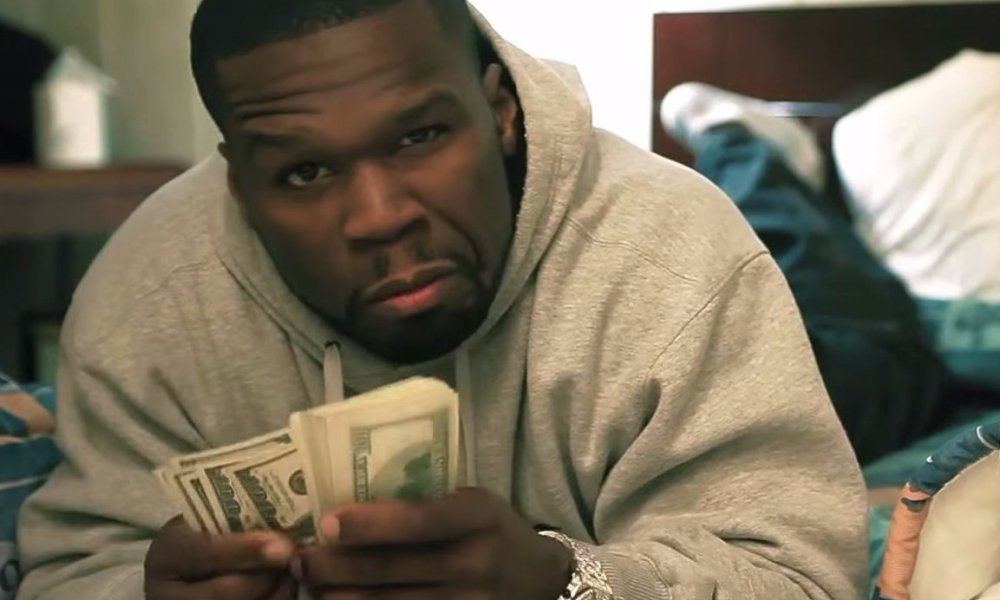 Hardcore rappers have long told stories of overcoming poverty, childhood struggles, gang life, and more. While these rags to riches stories are mostly truthful in origin, things have changed and changed a lot for many of these urban music legends. Explore the world of the richest rappers to find out which rappers are the most obsessed with money.
It's lifestyles of the rich, richer, and richest for these cash money millionaires.
How rich is rich? Dr. Dre makes old school new.
Hip-hop's richest rappers aren't just millionaires — they're multimillionaires. Compare one of the richest rappers around, Dr. Dre. Dre is known for more than just rapping in old school groups like NWA but also as a skilled producer and collaborator. Dre's expertise has helped introduce us to other rapping legends like Eminem and many yet-to-be-discovered legends of the future. Dre's recent collaborations for Beats by Dre and Apple have helped bring his net worth to near the top of the list, with an estimated worth around 800 million dollars. In comparison, top footballer Cristiano Reynaldo is worth a mere $150 million. 
Jay-Z sits atop a very tall mountain of cash.
The richest rapper around is clearly Jay-Z. As hip hop's first billionaire, Jay-Z and his star in her own right wife Beyonce are worth a combined $1.4 billion. Busting any myths that you can't make money in music, Jay-Z launched into the music scene with 1996's Reasonable Doubt and went on to produce any mentor many of our popular rappers and musicians today, like Kanye West. Not stopping with simply making music, Jay-Z is also known for his business acumen, including the ownership of streaming service Tidal, the third-largest online streaming company in the world and ownership of tech company Aspiro. While there's no doubt about his impressive income, the Carter family are also known philanthropists, although Jay-Z has made comments about preferring to give anonymously.
Honey Singh adds some sweet cash to Indian rap.
While American rap may top the charts in earning, they definitely don't own the market. Just ask Honey Singh of India. With a net worth of around $25 million, Singh tops the charts in Bollywood and beyond. Known for both his edgy and offensive lyrics as well as frequent soundtrack work, this Indian rapper mirrors his American counterparts in having experience producing and collaborating too. In what might be a surprise to no one, Singh has raised objections to his lyrics for their vulgar depiction of women and sexual acts — yet again elevating this controversial performer's profile.
Higher Brothers succeed despite Chinese censors.
It's not the total dollars that make these highly successful rappers impressive, but that fact that they've managed to pass the million-dollar, mark at all in a country that tries to mute their music. This group tops the list of successful rap acts in China, a country that, "authorities banned depictions of hip-hop culture in mainstream media in January 2018 on the grounds that it "encourages immoral behavior".  Not to be stopped, YouTube helped spread the message of this top Chinese hip hop act, with millions and millions of views spreading across the Great Wall. Income numbers are difficult to find, but the best guesses have each singer worth between $1-$5 million, making the group's net worth up to $20 million — and they're just getting started.
Nicki Minaj leads the way for rapping ladies.
As in many industries, women performers often lag behind their male counterparts in salaries and net worth, but this Starships singer is catching up quickly. Nicki Minaj is currently the female rapper with the highest net worth — around $70 million. Famous for her mixtapes before her 1st album was even released, she has an impressive net worth for only having 3 full studio albums. Clearly – everything she does is a hit. Minaj also earns cash from some major endorsements lie Pepsi Adidas, and MAC Cosmetics to round out her business portfolio.
Whoever thought making money in music wasn't possible, sure never met these successful singers. These rappers are truly living the deluxe lifestyle now.