Musical Experiences You Can Enjoy In Berlin This Summer
aaamusic | On 19, Mar 2020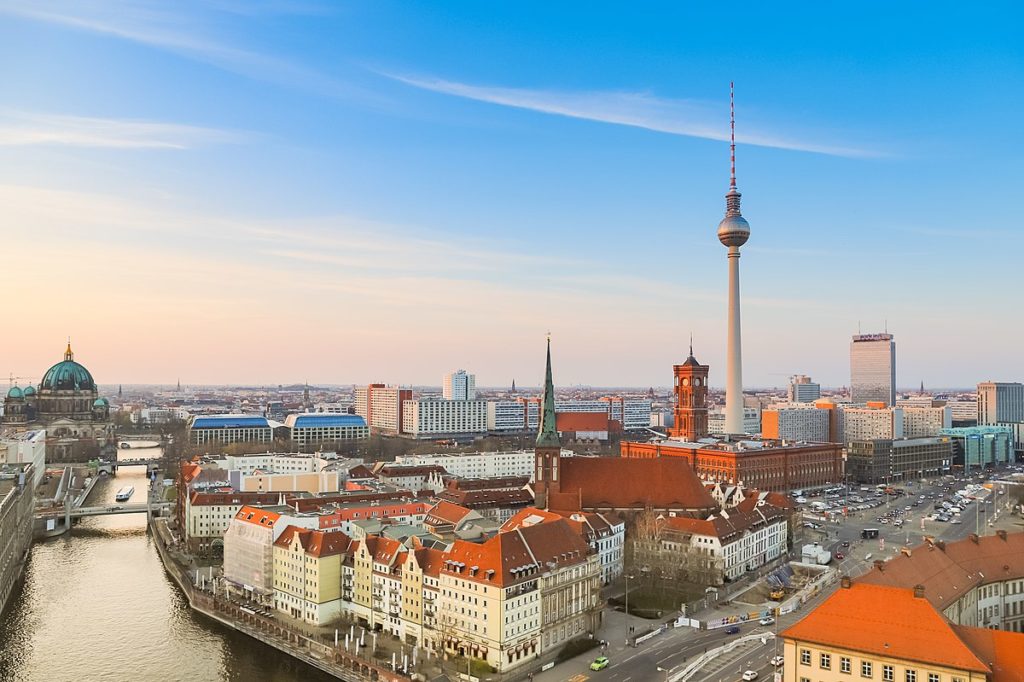 Berlin is a magical city filled with glorious views, incredible venues, delicious food and a vibrant musical culture.
Whilst the city is renowned for its techno and exhilarating club scene, there's something to suit music lovers and performers from across the musical market.
If you're planning a trip to Germany's bustling capital city this summer, then check out these musical experiences that will make your trip truly spectacular.
Follow In David Bowie's Footsteps
David Bowie was a famed lover of the city of Berlin; so much so that he released 3 consecutive studio albums, know as 'The Berlin Trilogy', to honour the city and showcase his passion for it. He had an apartment in the city and several known hangouts, so you can easily retrace his footsteps and see the city through his rose-tinted glasses.
Take A Musical Tour
For those who want an expert to guide them through David Bowie's favourite haunts, or who just want to be shown some of the best musical venues and experiences in Berlin, then a musical tour is the perfect option. You'll be taken across the city by a local aficionado who will be able to help you see the places where some of the best music was made and the most exhilarating musical experiences were had.
Rent A Studio
If you want to find out what it's like to perform in a professional rehearsal studio, then visit Pirate Studios and spend some time using the very latest professional equipment. The studio has everything you could possibly need to rehearse your favourite music and have a great time. This unique experience will give you the chance to feel like a professional musician and put your music skills to the test in a professional rehearsal environment that's previously played host to some of the city's phenomenal performers.
Visit The Musical Instrument Museum
In the heart of Berlin is a music lover's dream: a museum dedicated entirely to musical instruments. The Museum of Musical Instruments, part of the National Institute for Music Research, showcases an extensive collection of instruments from the 16th century to the present. Many of these instruments can even be heard, as the museum regularly hosts concerts to show you the unique sound that these glorious instruments can make.
Watch A Gig
Many of the world's top artists, particularly those visiting Europe from America, choose to play a show in Berlin thanks to the city's bustling music scene and great choice of venues. If you really want to experience all that Berlin has to offer musically, then a trip to a concert is a must. You can check out your favourite band or see an artist you've never heard of before. Whatever you choose, you know that it will be a perfect experience when you watch a gig in Berlin.
Take In An Opera
Another great, first-hand experience you can enjoy in Berlin is to go see an opera. The city has three main opera houses, so you'll have a vast choice of shows to watch. Thanks to its extensive array of opera houses and its receptive audience, Berlin regularly welcomes some of the world's greatest opera companies, meaning you can experience an incredible show during your trip to this cultured and magnificent city.
Support The Street Performers
It's not just venues in Berlin that welcome talented musicians; even the streets often play host to impromptu gigs and phenomenal live performances. From the Mauer Park through to the Hackescher Markt, there are lots of spaces where musicians congregate to perform and have fun. The benefits of street performances are that they're cheaper than travelling to a venue and paying for a ticket, and you can make an optional donation to support the performers.
Peruse The Record Stores
Whilst most music today is digital, there remains something to be said for the allure of vinyl. Many music connoisseurs still collect and enjoy playing vinyl records, which is why Berlin has some of the finest record stores in Europe, if not the world. The city's collections are on display for all to see and purchase, so you can find a unique souvenir to take home with you in the form of a classic record, or something new to explore.
Get The True Berlin Experience In A Techno Club
As a city that prides itself on its techno music and electronica, Berlin has made itself a welcoming home to some of the world's most renowned clubs. Check out the club scene in Berlin to really immerse yourself in the culture and the music that the city loves so very much. You'll find a variety of different styles of techno, electronica and club music, so no matter what your personal tastes may be, you'll find a club that plays the tunes you love.